We like to keep our marketing fresh, and so, every year, we seek out a few awesome juniors to be our senior models. Models get a free photo shoot. And we don't make you go out and sell for us. We'd prefer that you share the stunning images on social media and let them speak for themselves. There's no obligation to book us for your senior photos just because you model for us, of course, but if you do, you get more free stuff then, too. We limit the number of models we engage, and this offer is only open until the end of May. Learn more ...
We use our in-studio white set and cutting-edge editing tools to create awesome photos of high school sports teams. They are fun - for us and for the kids. They are easy to schedule, convenient, and they'll wow you. These are not your average "stand in front of the bleachers and smile" team photos. If you're a student athlete, the parent of a student athlete, or the coach of a rockin' team, we'd love to talk to you to see if you can work together. Not only is the chat free ... so are the team photos. Seriously.
To learn more click here.
Our portraits tend to be more edgy and look their best as large wall art. We usually shoot a clean composition in a compelling and sophisticated style. If you are looking for more traditional portraits that look very posed and stuffy, we may not be the studio for you.
But, if you love looking great and like a more modern style, we may just be able to craft you photos that exceed your expectations.
We love creating family photos that we know will transcend time and that you'll cherish for years to come. Working closely with you during the concept phase, we create stunning photographs in a setting of your choice, making sure you look your best. While our studio is available for sessions year around, weather permitting, we can craft your family photo in your favorite outdoor setting. In addition, we offer seasonal specials leveraging our unique location here in the North East with access to mountains as well as the Atlantic ocean. If that is something that interests you, we would love to meet with you and discuss our options. All you need to do is give us a call or drop us a note. There is no cost or obligation and we never charge for an initial meeting. We will just discuss some options and if we are just not for you, that will be fine also. So, please give us a call at 603-673-8200 or drop us a note to take the next step.
Here is a moment we captured in the studio: a newborn child, cradled in his father's arm. It's a nice photo, but, at that time, it wasn't a remarkable moment. Anyone caring for a newborn picks that baby up dozens of times a day. As the child has grown, the value of that photo and the appreciation of the moment it captured has grown, too. A baby only fits in the palm of his father's hand for so long. Then that baby is a toddler, a pre-schooler, a grade-schooler, a teen. Now. Imagine what that photo will mean to both of them when the baby is all grown up. We need to capture the moments now, when they happen. Next year will be too late.
Why not take your kids into a studio once a year to document their life and growth? When they leave home, you'll have a collection of stunning, high-quality images to cherish, or maybe even a book of those images to present to them when they marry or perhaps have children of their own.
If you ever went on a cruise, got the photo CD and now have no idea where it went, you know the story. Digital files get lost all the time. All it takes is an every-day computer issue and most of your photos may be gone.
This does not happen with Wall Art. You not only get to enjoy your own personal Wall Art collection every time you walk in the room, Wall Art just doesn't get lost or misplaced. What happens with Wall Art is that it will appreciate in value as time moves on and the moment the photos were captured is more and more in the past. While you are enjoying your Wall Art, the photos become heirlooms for generations to enjoy and cherish. You create your own legacy.
So now you're thinking about a portrait. How about we chat for a little and see where it goes? There is no cost and no commitment to just talk about what we could be doing. Once we start doing that, you will quickly discover if we are for you, or if you'd rather be with a less edgy and modern photo studio.
To take the next step, give us a call at 603-673-8200 or drop us a note.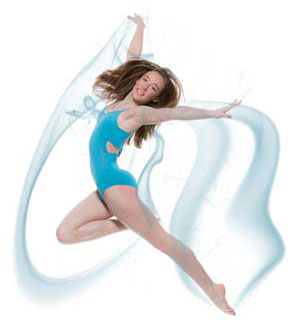 Because my daughter isn't a full-blown dancer yet, I was concerned that she wouldn't be able to show her full abilities and that Walter wouldn't be able to capture that look of a dancer that I have in my head. Walter exceeded my expectations!
The photos are phenomenal. Walter is so knowledgeable about how to capture her movements, and he also knows how to add that little spark to the photos to make them just shine. I'm impressed by the ideas he comes up with and the way he can take a photo that I already think is unbelievable and magically make it better with special touches.
I would absolutely recommend Walter - that's one of my favorite things to do! He's done many different things for me, and everything has been wonderful. I can't imagine ever going to another photographer.
Kelly, Nashua, NH
I have never been in front of a professional camera before and I was nervous about how comfortable I would be. I found it to be great fun and after a while it was quite relaxing. I liked that I was able to see the photos as we took them. That helped me guide myself through the shoot. I enjoyed the dynamics of trying different lighting techniques. The shots came out so cool. Walter certainly knows how to get the best photo out of you.
If you are thinking about having pictures taken, you need to see Walter. It's fun and relaxing. You will find it to be very mellow and enjoyable. I would definitely go again.
Becca, Nashua, NH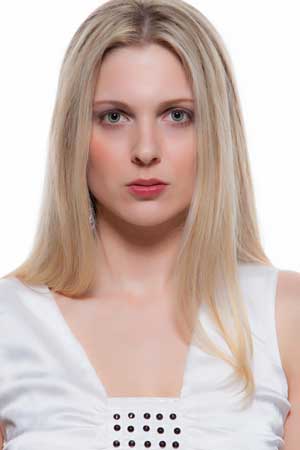 When I first came to Walter, I was at my worst after a long day at work cleaning! I was worried that I wouldn't look pretty in the pictures, and I didn't feel good about myself. Walter made me feel so comfortable and beautiful, and he told me how to pose to make the pictures amazing.
I couldn't believe everyone's response to the pictures.
I would absolutely recommend Walter. He's very laid-back, he knows exactly what he's doing, and the shoot was a blast. It's just awesome to have these pictures where I look like a superstar!
Becky, Nashua, NH
I never modeled before and I was worried about what to wear and what to do. Walter made it easy by talking to me before the actual shoot about wardrobe and how the photo shoot would unfold. I found being a model is a lot harder than I expected, but lighting makes all the difference.
We got some really cool photos with dramatic lighting and it was totally worth it. If you are thinking about modeling, go see Walter and have him guide you through the first steps.
LeAnna, Hollis, NH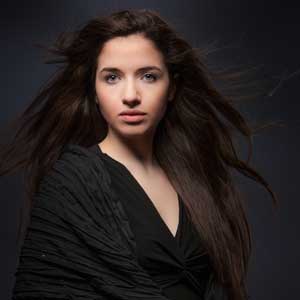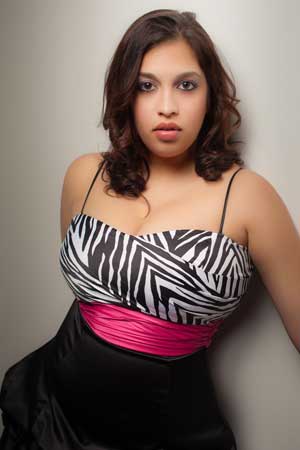 I always see models convey a feeling of being sexy and beautiful in a photo, but I never thought that I could look like that. Doing a shoot with Walter made me realize that there are ways to make things look better in a photo.
Anyone can be sexy. Anybody can be beautiful. It's just a matter of having the right skill and the right tools.
Walter is an amazing photographer and I would recommend him to anyone.
Shaylin, Amherst, NH
Once I saw Walter's work online, I knew it was exactly what I was looking for. I found him so easy to work with.
The photographs that he took at our wedding are beautiful and tell our story of that day. When I look at them, everything comes back to me in a wonderful way. Walter really does a great job of capturing people in the moment.
If you're thinking about hiring a photographer, hire Walter. No question.
Sheila, Amherst, NH