The Right Headshot Pays Big Dividends
Whether you want to portray yourself as competent, confident, professional, happy, warm, friendly, or something else, we guarantee we'll find your photogenic strengths to project your desired message, producing an image that will create the exact impression and impact you're looking for.
You are unique. Who you are as a person, where your strengths lie - those qualities belong to you alone. To show your specific personal strength in your photo, along with the personality and core values you want your prospects to see, we need to define them and figure out how you need to come across. To make sure your strengths and values connect with your target segment, take advantage of our Personal Coaching:
• How to project your strength and values in your photo
• Which wardrobe combinations may work best for your purpose
• How to leverage body language to project credibility
• Which colors may work best for your specific purpose
• How to look professional, approachable and competent in your photo
To use everything we offer and make your executive headshot portrait the best you can, we offer the Concierge Service class of headshots. If you think you may need us to take care of anything in particular, include a wardrobe consultant, or provide you with hair or makeup services, Concierge Service may be for you. We start with a 30 minute chat where we talk about any special needs you may have and how we can best help you. If you think that Concierge Service is for you, just book yourself a chat to move forward.
Choose from 3 options
Book your Executive Business Headshot session and we'll craft a clean and professional looking headshot for you
Book your Executive Business Headshot and include Personal Coaching to have your photos promote your own specific strength as well as your core values
Schedule a chat where you can share any specific concerns or needs you may have, and where we can introduce you to our Concierge Service
Book your Social Media Special via online appointment booking and get two Executive Business Headshots with Personal Coaching for the price of one. Just make sure you select the Social Media Special when you book your appointment.
With your Executive Business Headshot session, you will be part of the creative process. We edit and touch-up your photos with you watching, making sure your photo is exactly what you want it to be. And you walk out with the final product, knowing exactly what you will receive.
Use online appointment booking to set up your appointment when it fits with your schedule. You can choose which option you want during the process.


Book your appointment online, at your convenience .............................
If you would like to speak to us, please call: ............................................
We'd love to talk to you. Share your phone number with us below, so that we can call you.
We'll use your email to confirm any appointments.
We promise not to be obnoxious and chase you.
If you are not 100% happy with your Executive Business Headshot, you pay nothing. Just let us know before you leave.
If you find yourself not loving your Executive Business Headshot as much as you initially might have thought, you can schedule a free reshoot, as long as it is within 30 days of your initial session.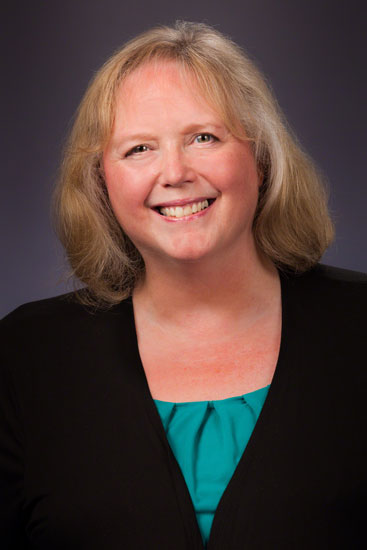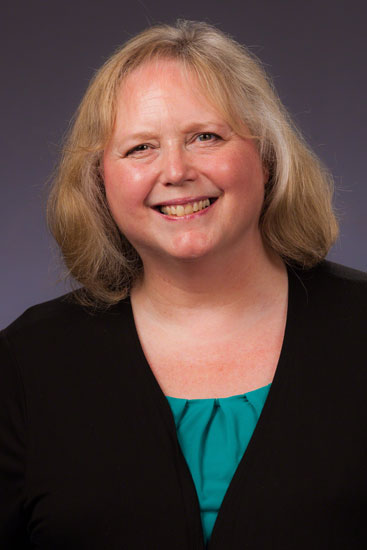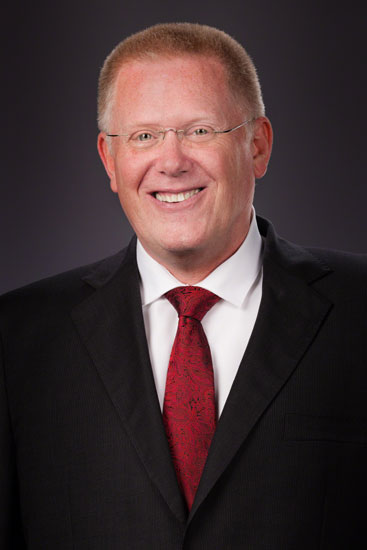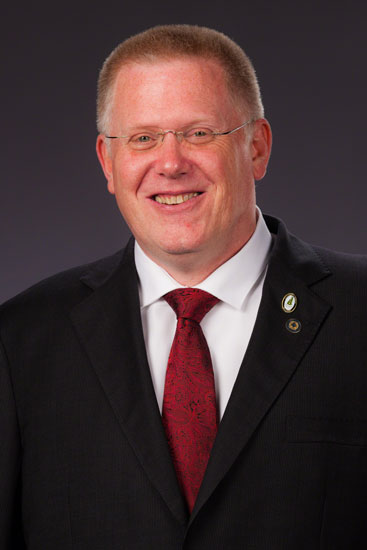 We take the time to educate our clients about body language and what it communicates, what wardrobe will work best for them, where to stand, how to stand, what face to make, and even what kind of smile they may need in order to convey their strength.
Not only that, but we apply the latest technology with the skill and experience to clean up your image so that you still look like yourself - but better. Here are just a couple of our before-and-afters, so you can see for yourself just what we mean. To see even more, click here.
The difference between our Executive Business Portraits and an average headshots is, of course, the result. And that is based on the effort that we put into it. Getting a clean, crisp, professional looking photo that communicates your strength to the fullest does take more time. Check the table to see what that entails.
Pre-consultation to find out which core values you'd like to get across
Number of different looks
Wardrobe and makeup advice
Guidance on how to stand, how to smile, and even what face to make
At least 2 sets of digital capture of around 12 images
Collaborative editing and image selection
Walk out with your clean and edited photo files
Do you find it hard to schedule your whole team for a group photo? And what if you finally get everyone together, get a photo you all love - which is no small feat - and then someone new joins your team? You have the choice of starting all over again, or of continuing to use an old image that no longer depicts your group accurately.
We saw our corporate clients struggle with this conundrum time and time again. And so we came up with a solution. We call it Flexigroups.
Our Flexigroup program is designed for teams of five or more. Although you can, of course, come to the studio together, you don't have to, and that is the beauty of Flexigroups. We photograph each member of your team individually, allowing you the maximum amount of flexibility in scheduling. Then, using the latest technology, we assemble a group photo from the individual images. You will never know that everyone wasn't photographed at the same time.
If your team grows or gets reorganized, you never have to come together for an updated team photo. Individuals can be added or removed as you wish. If your team expands, you just send us the new members. We photograph them and the group photo gets reassembled to include them seamlessly.
• Each team member can schedule their photo session to fit their own schedule
• Your complete team does not have to be present to take a team photo
• New team members can be added as your team grows
• Changes to your team can be updated without requiring everyone to get together for another team photo
• If a team member would like to retake their photo, no one else needs to do a reshoot
• We can take the best photos of each photo session to assemble the group photo
• Updates are quick and painless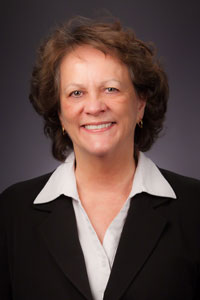 C1M Headshots Well Worth the Time and Money
I was concerned that we could invest a lot of time at C1M and still not come out with photos that projected the open and friendly company image we were looking for. Walter has a great talent for creating an image that really communicates something about the person he's photographing. He obviously cares very much about the photos he takes. It was well worth our time and money to have headshots done at C1M.
Eileen, Merrimack, NH
Process is Simple and Comfortable
I don't enjoy having my picture taken, so I wanted someplace that would make me feel comfortable. I would tell anyone who doesn't enjoy being photographed that C1M is the place to go. You will feel comfortable, and they'll walk you right through it. It's much simpler that you think. Walter is very professional and easy to work with. My headshots give the warm look that I was hoping to convey.
Wendy, Manchester, NH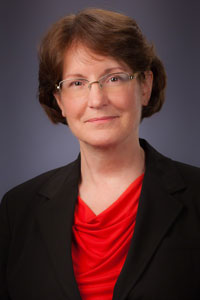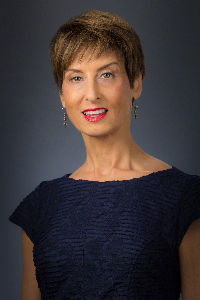 Level of Artistry is Unprecedented
I'd give Walter an A+! The level of artistry in his work is well above what I've seen anyone else do in this area. He took the time to figure out what I wanted and paid attention to every detail. The end result is a headshot with a very professional look, yet who I am shows through.
Lisa, Windham, NH
Open Communication Makes For a Great Experience
Even before my photo session, Walter talked me through the whole experience - what to expect, what to wear, what would look right in the portrait. He really listened and understood what I was looking for. I wanted to project myself on my website, and I didn't want a lot of photoshopping done. It was great to be able to express my concerns to Walter, and have him take that into consideration when doing any kind of touch-ups. The whole process was very comfortable - a great experience.
Denise, Hooksett, NH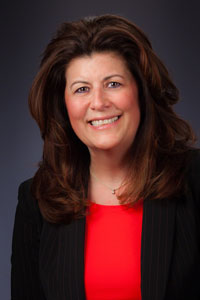 If you've seen enough and would like to book your chat now, click here.
Still not sure? Keep scrolling to hear more from our hundreds of satisfied clients.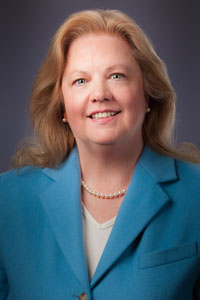 Fun, Relaxed Process Yields High-Quality and Versatile Images
I don't feel I'm that photogenic, so I wanted to work with a photographer who understands how to bring out someone's best. Walter was so easy to work with. Usually I'm kind of nervous about having pictures taken, but the whole process was a lot more fun than I thought it would be. I was very relaxed the whole time. I'm impressed with the high quality and versatility of the shots Walter took. They came out beautifully.
Pat, Amherst, NH
Insight Produces Dimensional Picture that Connects
I knew that a plain, non-dimensional image wouldn't evoke the message that I'd like to give to others. I wasn't sure how to put what I wanted into words, but Walter knew how to ask the right questions so that he understood what I wanted to portray. I really appreciate that he took the time to do that. Media and web design are so important to capture your audience. There's no time to have just a cut-and-paste picture of yourself. I think that Walter's insight into what connects people and his ability to get that into a photo is a real gift.
Laura, Amherst, NH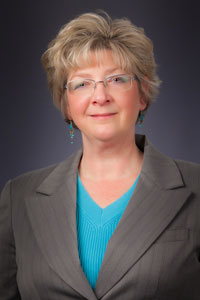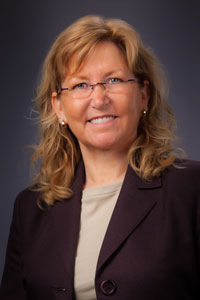 Put Me at Ease and Gave Me a Finished Product I Love
I've never been comfortable getting my picture taken, but this was a great experience. Walter put me at ease from the minute I walked through the door and explained what we were doing and why, and it just went very smoothly. I'm very pleased with the finished product. It captured what I was looking for.
Bonnie, Londonderry, NH
Headshot Communicates Right Image for Profession
Normally, I feel like I have to have a big smile in order to have a good photograph, but I knew that wouldn't portray the right image for my company. Walter was able to give me a headshot that communicated the seriousness and presence I needed for my professional headshot. It came out great, and the process was painless.
Jessica, Wrentham, MA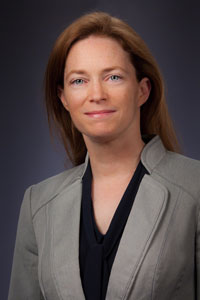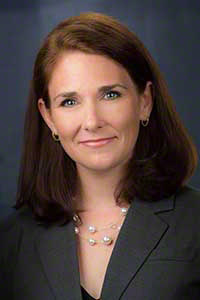 Explains the Process So Great Results Come Quickly
Before I came to see Walter, I was worried about how to pose and if I'd be happy with the photo when it came out. I was thrilled with what Walter did! He made me feel really comfortable, and he explained everything in the process so I knew why I was doing what I was doing and how it was going to come across in the picture. It was very simple, very quick, and I'm really happy with the result.
Courtney, Amherst, NH
Knowledgeable Guidance and Phenomenal Service
Before I came to C1M, I was concerned about not having a professional look in my headshot. I was impressed by Walter's knowledge and his guidance on head position and body position that helped me get the right look. I also appreciated the ease of getting an appointment and how quickly the shoot went. I would highly recommend Walter. He does amazing work and provides a phenomenal service.
Michelle, Milford, NH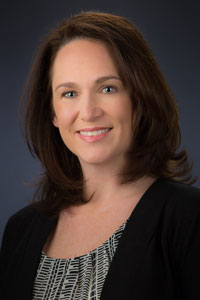 Kind and Attentive to What You Want to Project
I knew I needed a headshot, but I did not want a traditional boring one. I wanted something special. C1M Photography exceeded my expectations. Walter created what I was hoping for quickly and effortlessly. He is very kind and attentive to what you want to project. Walter has great instincts. He has done a lot of research about body language and psychology. He is stacked with ideas and can easily pull something from his experience to give you exactly what you need. If you are contemplating a headshot with C1M Photography, my advice is: Don't hesitate even for a minute. You will be pleasantly surprised.
Ferol, Nashua, NH
Connects With Clients, Putting Them at Ease
Before I came to C1M for my headshot, I was worried that the whole process would be uncomfortable. Walter really put me at ease. I felt a connection, and it was a comfortable process. I would definitely recommend Walter for just that reason.
Meg, Exeter, NH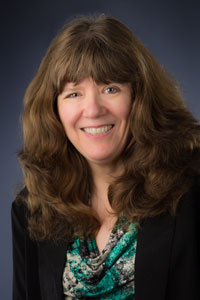 Calm Easy Manner and Skillful Editing at a Reasonable Price
I feel I don't photograph well, but after I watched Walter edit my first photo, I realized there was nothing to worry about because he could fix any little imperfection. I'm pleasantly surprised that I actually like my picture. I would absolutely recommend Walter. He has a nice calm, easy manner, making him a pleasure to work with. His price is reasonable, and I have a good photo that I'll be comfortable sending out.
Melissa, Milford, NH
Coaching Helps Bring Out Aspects You Wish to Project
I don't feel that I project well in photos, and I was concerned about that, but Walter is extremely good at what he does, not just in the technical aspects of working the camera and the software, but in giving tips on body language that helped me project a certain sense of power and happiness. He's a lovely person to work with and very welcoming and genial. I was able to relax, and because of that, we got a really beautiful photo. I'm very pleased.
Tracy, Amherst, NH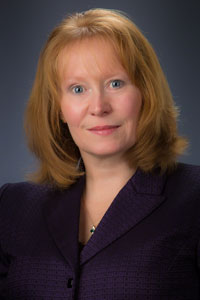 If you've seen enough and would like to book your chat now, click here.
Still not sure? Keep scrolling to hear more from our hundreds of satisfied clients.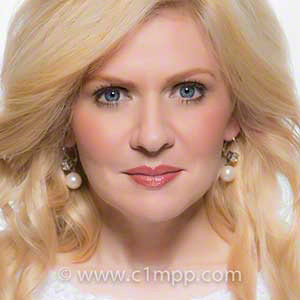 Uses Lighting and Posing to Emphasize Assets and Erase Flaws
When I'm working with a model, I use makeup to emphasize the features that work best for them and to erase the flaws they don't want seen. Walter used lighting and posing to do the exact same thing for me, and even though he made slight alterations in editing, he kept me looking like me. I'm very impressed with Walter's work ethic and eye for detail, and the end result made my day! I left with a headshot I can be proud of.
Zoe, Nashua, NH
Makes Client Part of the Process
I was nervous, because I wasn't sure that I could get a nice photo. I'm very pleased with the headshot Walter took of me, and I liked that I was participating in the process, too. I would absolutely recommend C1M. Walter is very comfortable to work with, and his product is excellent. If I have any other portrait needs, I'll be back.
Diane, Nashua, NH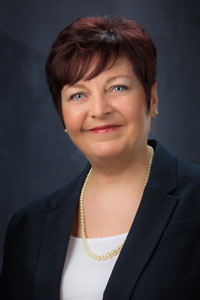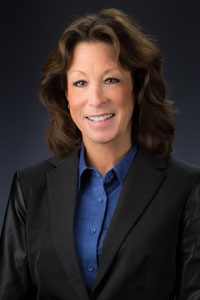 Keeps the Process Stress-Free So the Focus Is on the Bigger Picture
I would absolutely recommend C1M. Walter was very easy to work with and didn't make the process stressful. It was easy and comfortable. I was impressed by how much Walter was able to adapt and change and modify the details of my photo, so that the little things didn't matter. It was the bigger picture that mattered.
Sue, Salem, NH
Goes Through the Process Until the Photo is Perfect
I've had headshots before and I was looking for a place that would meet my expectations. Looking at Walter's work, I knew he would be able to create a beautiful executive portrait and I did not hesitate to make an appointment. I appreciate that he let us go through the process of creating an image several times, as they kept getting better and better and we got a great photo. If you are looking for a high-end executive headshot, go see Walter.
Hollis, Milford, NH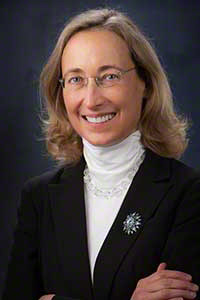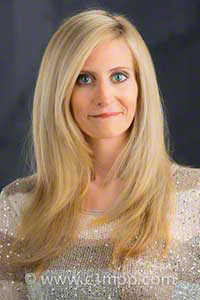 Takes To Make Sure Client is Completely Happy
I was worried because I don't feel like I'm very photogenic. I wanted to come across as happy and professional, but I just didn't feel that my face would be able to convey that. I've worked with other photographers and had portraits done that I hated because the picture wasn't at all what I wanted. With Walter, I had absolutely nothing to worry about. Walter worked with me and took his time to give me a product that I'm really, really happy with. C1M is number one in my book! - More...
Angela, Milford, NH
Warmth and Kindness Bring Out Personality You Want to Show
If you are looking for a high-end executive portrait, you need to go see Walter. He is like no other. Walter understands that the story starts with who you are and what you want someone else to see in you. He has a very warm and kind human spirit, which guides you to create the impact you want your executive portrait to have. I need an executive portrait that looks refined and professional. I am so pleased with what we captured. It's still me and feels very natural.
Deb, Nashua, NH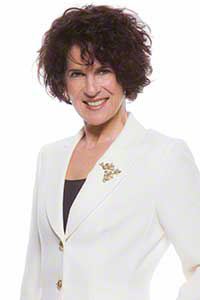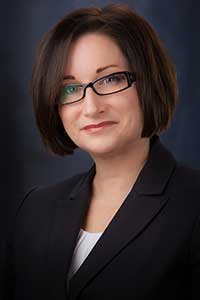 Creative Polished Image Necessary to Business
I can go anywhere and just get a picture of myself, but I want to make sure that my professional photos convey an image that is consistent with my company. I came to Walter initially because I thought he could provide that, and I had a really great experience. Walter worked with me to understand what my needs were and what I wanted to convey with that first photo. That's why I came back the second time. I knew that Walter would work with me again to get different types of photos that serve different purposes for my business. He spent time coaching me and getting just the right look to convey the message that I want. The images he took are much more creative and polished than the average headshot, and I need that higher level of quality for my website. I would recommend Walter. I know that whoever comes to C1M is going to walk out with what they want. - More...
Tina, Manchester, NH
Boston Quality Right Here in the Suburbs
I had the opportunity to go to another photographer for less money, but I wanted Walter because I am a fan of his work and I knew he would create something edgy, beautiful, exciting, transformative, dynamic and dramatic. You don't have to go to Boston and pay megabucks. You can get something great right here in the suburbs. Walter took the time to talk to me and guided me through the process in a way that made me feel part of it. If you are thinking about an executive headshot, go see Walter. You will be bound to be satisfied. If Walter can't get you an executive headshot that you'll like, nobody can.
Laura, Londonderry, NH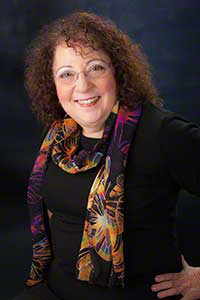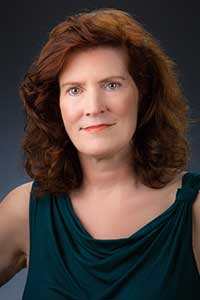 Guidance and Editing Skill Exceed Expectations
I think Walter has a great way of making everybody feel that they're doing the right thing and giving guidance on how to pose. He's comfortable to talk to. It was also pretty amazing to see the way he was able to edit out the little imperfections that annoy me. I really thought that was impressive, and I just love the pictures. I would recommend Walter, because he gave me results that far exceeded my expectations.
Linda, Wilton, NH
Best Headshot of My Career
I have had other headshots done over the course of my career, and this it the happiest I've ever been. Walter was easy to work with. He made me feel very comfortable, and made me feel a part of the process. The end product is outstanding. - More...
Tammy, Manchester, NH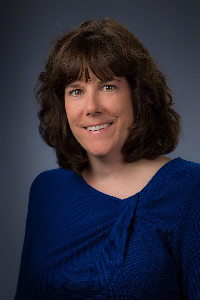 If you've seen enough and would like to book your chat now, click here.
Still not sure? Keep scrolling to hear more from our hundreds of satisfied clients.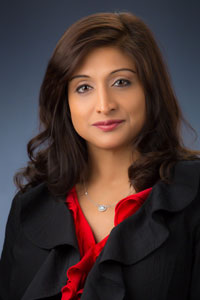 Knew What I Needed Before I Did
It was most impressive that Walter could give me exactly the image that I wanted and could point me in that direction before I even knew what I was asking for. He read me and read what I needed to come up with and then created it. He presented me with the overall images and we talked very honestly about the flaws that concerned me. All in all, it was a perfect experience, and I would recommend Walter to anyone in the world. - More...
Amira, Hollis, NH
Portrays Approachability and Genuineness
I was concerned about portraying the right image to clients. Because I'm in the beauty industry, I want to make sure that I come across as friendly and genuine - someone clients will want to come see. I think the images Walter created for me came out great. Walter gives good direction. He's very professional and really helped me bring out the look of approachability that I wanted to get across.
Marguerite, Amherst, NH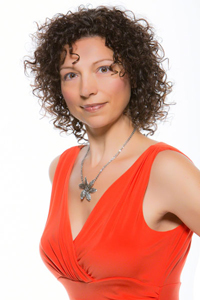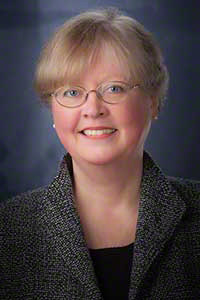 Pre-Shoot Chat Eliminated Anxiety
Photographs taken of me are usually by family members on special occasions, so going for a professional "headshot" was a bit intimidating. With all photos, I always feel self-conscious about my smile, coloring and mostly my very unpredictable hair. I didn't need to worry… Walter made me feel so comfortable. First we talked about the adjectives I wanted to convey in my photo, then my concerns, then the process. When it came time to start shooting, I was so comfortable that the session went very quickly. We looked at the shots, and started sorting out what I liked, and then he worked his magic! I am so happy with the result and now my new photo is on my various websites and business cards!
Katie, Manchester, NH
Professionalism, Relaxed Manner Create Beautiful Outcome
Usually, I get very nervous being in front of someone and having pictures taken. I came back to C1M because I remembered the results Walter delivered the first time, when he took photos of me and my coworkers. I felt very relaxed, because I know Walter's professionalism and what he can do with a picture. We get comments from our clients all the time on the pictures Walter did for the salon, and I tell them about Walter and how well he works with people to get a beautiful outcome. I feel very at ease at C1M, and I left feeling really good about my photo.
Arleen, Milford, NH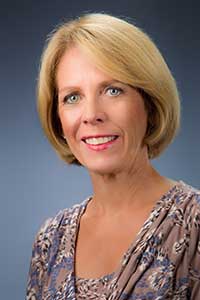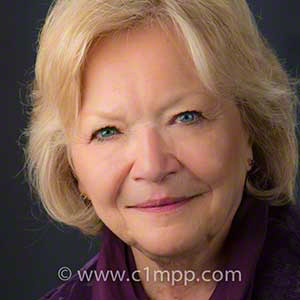 Brings Out the Qualities You Want Others to See
The person I want the world to see when they look at my pictures is open and friendly and interested in other people. Walter really brought out what I wanted to project, and I'm very happy about that. Walter's expertise in posing and lighting and his ability to recreate me on the screen was just very impressive. If you need a headshot, don't go anywhere else.
May, Amherst, NH
Helps Even the Camera-Shy Convey Right Message to Clients
I have a deep-seated fear of getting pictures taken because I'm not normally happy with the way they turn out. Walter does a really good job putting camera-shy people such as myself at ease, and it's amazing what he can do with the computer to take out imperfections. What impressed me most, though was learning how the way you tilt your head or the way you stand communicates to a person who looks at your pictures. The thing that really hit me was when Walter said that pictures are not about you, in this situation. When you're having a headshot taken, it's about what you want to convey to clients, and I think it's really good that he spoke to that. The pictures he took for me look really good.
Jeannie, Manchester, NH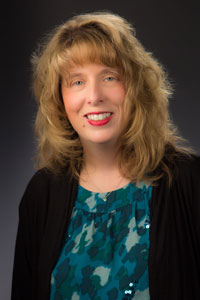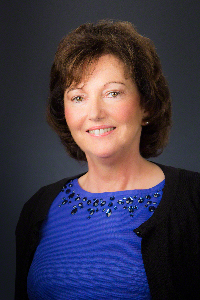 Best Photographic Experience She's Had
I don't usually like to have my picture taken, but Walter is very easy to work with. It's not like a factory. There's no rush. It's a very comfortable process. The product is fabulous and I've never had such a good experience.
Mary, Hampstead, NH
Professional Image That Shows Personality, Too
Nobody likes to get their picture taken, but Walter made it an amazing experience. It was so easy. I didn't have to worry about what I looked like, because Walter was making sure everything was good. He made me feel very relaxed, taught me how to stand. The photo he took brought out my personality, but my business side as well. I'd recommend him to anyone.
Shawnda, Manchester, NH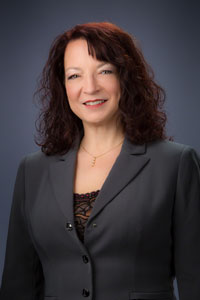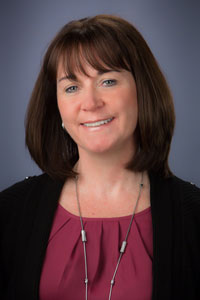 Privacy, Personal Attention, High Quality
Not being somebody who thinks she's photogenic, I was worried about the overall quality of my headshot. I was struck by the privacy and personal attention at C1M. Walter made the whole process very comfortable and involved me in it from start to finish. The quality of my finished headshots is amazing. I'm happy with them, and I don't have a problem sharing them throughout the global organization I work for. I would absolutely recommend C1M.
Siobhán, Nashua, NH
Wonderful Results From a Highly Professional Operation
I've used candid photos for various things in the past, but I really felt that I needed to look for a professional. I thought that the photos on Walter's website spoke very well of his work, and I also liked the philosophy that was inherent in the text on the website and the coaching that was available there. Both the studio and the end result show that C1M is a very highly professional operation. I think we're very fortunate to have that level of professionalism available to us here in this part of the country.
Becky, Amherst, NH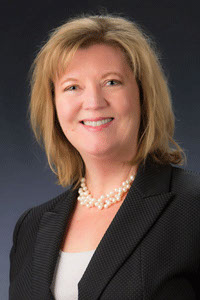 If you've seen enough and would like to book your chat now, click here.
Still not sure? Keep scrolling to hear more from our hundreds of satisfied clients.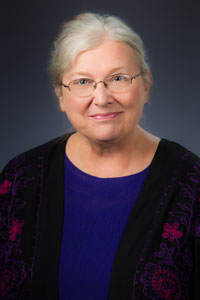 Photo Conveys Warmth
Walter has an impressive ability to help you convey exactly what you want to convey. My photo shows exactly the feeling of warmth that I was hoping to see. I'm very pleased with the result, and I feel confident that Walter could do for anyone what he's done for me.
Linda, Amherst, NH
Stress Free Process Means Less Camera Time; Beautiful Photo
People stress about having their headshots done, but it really is stress free at C1M. Standing in front of the camera was a small part of the process, and I'm leaving with a beautiful photo.
Heather, Milford, NH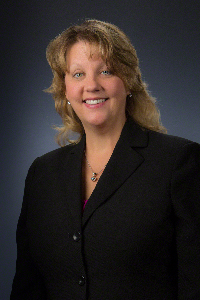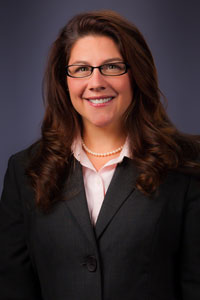 Careful Listening Translated Into Great Headshot
At C1M, they know the true meaning of "a picture says a thousand words." Walter definitely exceeded my expectations. He listened to what I wanted and translated that into making sure I got the right shot. All the little details came together to make something not just good, but great.
Kim, Amherst, NH
Warmth Made Her Feel Confident in Front of Camera
My photo session at C1M was a great experience. I'm not usually comfortable in front of a camera, but Walter was very warm and helped me relax. I felt very confident in his hands. He did a great job, and I'm very pleased with my headshot. - More...
Julie, Windham, NH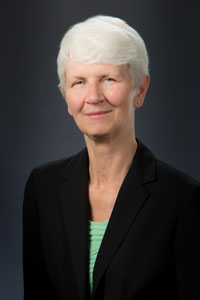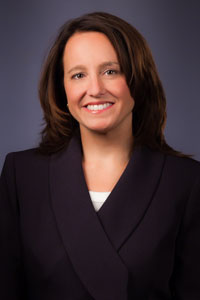 A Beautiful Picture That She's Proud Of
I was concerned that I would be nervous and that it would show on my face, but Walter made the process of getting my headshot taken so easy. Now I have a beautiful picture that I'm proud of.
Amy, Windham, NH
A Pleasing Photo for Professional and Social Media Use
I needed a professional looking photograph for a book jacket and also for social media and professional use. I'm very pleased with the photos Walter took for me. The process was very easy and efficient, and the photos are very nicely done.
Robin, Milford, NH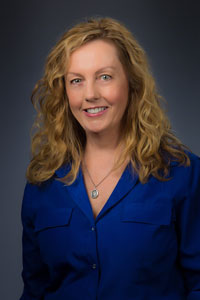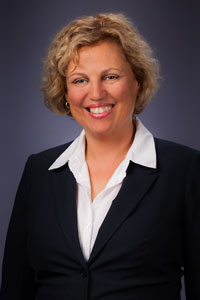 Finished Image Projects Authority and Trustworthiness
Walter has an impressive knowledge of the effect a headshot has on the people who are going to view it. I wanted to look authoritative and presentable and trustworthy. Walter took a good photo and knew how to tweak it a little bit, but not too much, so that it conveys what I wanted it to.
Jennifer, Wilton, NH
Headshot Couldn't Be Better
Walter did an absolutely fantastic job on my photo. I couldn't be more pleased. I am so glad I stopped and made an appointment with him.
Myrna, Brookline, NH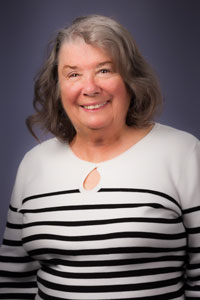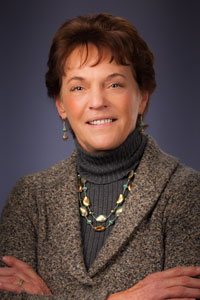 Delivered an Image With an Element of Perfection
The thing I wanted most was for my headshot to look professional. I've had other pictures taken that were far from that. I came in to C1M looking for an element of perfection. This photo is very important to me - it's sending my image out there in the world. Walter delivered far above and beyond what I imagined.
Lois, Milford, NH
So Much More Polished Than a Selfie
I wanted to have a very professional-looking photo out there, and it's not something where you can take a selfie or get someone who's been a yearbook photographer to take the picture. Walter's process, as well as the wardrobe consultation and makeup services he offers, produced an image that looks much more polished than what I would have been able to do on my own.
Mary, Derry, NH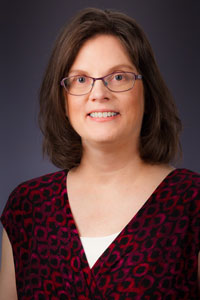 If you've seen enough and would like to book your chat now, click here.
Still not sure? Keep scrolling to hear more from our hundreds of satisfied clients.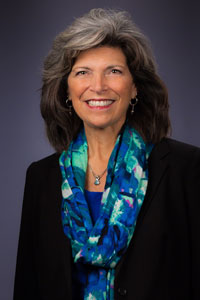 Comfortable Connection Formed the Basis of a Good Photo
I like seeing the end result of a photo of me, but I don't like having my photo taken. It's usually not comfortable for me, and so I was struck by how comfortable Walter made me feel. He was very professional, which helped me to show myself as professional, but not stodgy. It was like he was a good friend, and that's the beginning of a good photo, I believe. I'm very, very happy with the results.
Pat, Manchester, NH
Photo Shows Natural Professionalism and Warmth
I don't like getting my photo taken, ever. It's always a painful thing. Working with Walter was such a huge relief. I can't thank him enough. He created a relaxed atmosphere, and that made me feel comfortable. Walter made it easy for me to look natural and professional and warm. I'm really pleased; the photos are beautiful.
Donna, New Boston, NH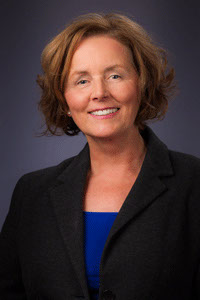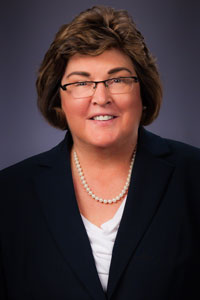 Professionalism and Patience Invited Participation in Process
I would recommend Walter in a heartbeat for both his professionalism and his patience. I appreciated that he selected and edited the final shot with me there. I felt invited to participate in every step of the process. That's unusual, in my experience.
Sandra, Bedford, NH
Great Rapport and the Ability to Transform
I've never had a headshot taken before, and I had concerns about my appearance, but the photo Walter gave me is excellent. He transformed me. Walter has a great rapport with his clients. He's a really nice man, and he does excellent work.
Dolly, Nashua, NH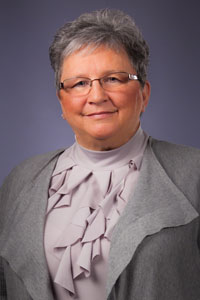 Hair, Makeup, Wardrobe Consultation Removed Stress; Great Results
I love the photos Walter took for me. The whole session was very professional and very well done. The addition of hair and makeup help and wardrobe consultation really helped to pull it all together. I was able to relax a bit, and I think that was important, because a forced smile in front of a camera often doesn't come out well. You really have to be able to relax to get good results. I'd recommend Walter, because he knows what he's doing and can produce results that people will be proud of.
Kathleen, Bedford, NH
Analytical Approach Created Image With Psychological Impact
I've seen headshots that look stilted. I've seen headshots that look artificial. I wanted mine to look confident and competent, and I wanted it to be honest at the same time. I really like the analytical approach that Walter uses. He pays a lot of attention to the "presentation of self" aspect of a headshot, and that transforms it from just a photograph into an image with psychological impact that conveys the right meaning. I am very pleased. This headshot got to exactly where I needed it to be, and very quickly, too. It comes across to me as authentically myself - me on a good day.
Denise, Hollis, NH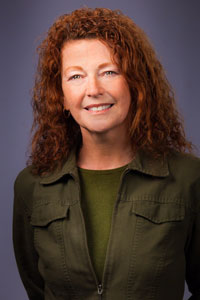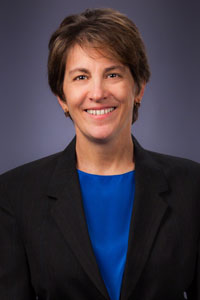 Laid Groundwork For Photo Session to Flow Easily
I'm not normally a fan of getting my picture taken, but I think Walter did wonderfully. He sent me information beforehand that really encouraged me to think through my clothing choices and hair before my photo session. Not only that, but I was told what to expect. Walking into the studio, I felt comfortable and prepared, which laid the groundwork for everything about the session to flow easily.
Beth, Nashua, NH
Extra Touch on Image Makes It Special
I wanted to get a picture that presented the right image to the public. Walter spent a lot of time on my picture getting it to look just right. He didn't rush through it, and he took the time to listen to and address my concerns. You don't get that when you just walk into a Sears or a JC Penney. Walter put that extra touch on the image that makes it special.
Lisa, Milford, NH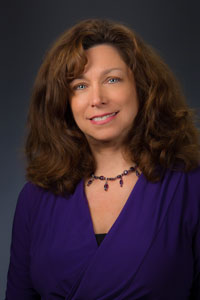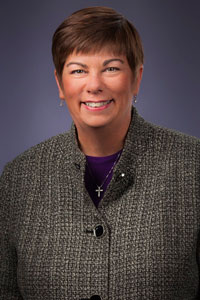 Easy, Comfortable Photo Shoot Done on Short Notice
I don't go out of my way to get my picture taken, but I found out on very short notice that I needed an updated headshot for a newspaper ad. Walter got me right in. He made the whole process easy and comfortable. His equipment and technology are amazing, and he did a great job.
Julie, Amherst, NH
Realized Goal of A Natural Looking Photo That Depicts Personality
I thought having my headshot taken was going to be a little bit of a difficult process, but it was actually pleasurable. Walter made it very casual and friendly, and that made it easy to realize my goal of having a photo that looks natural and depicts who I really am.
Dr. Delia, Amherst, NH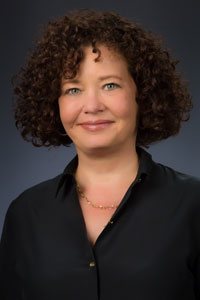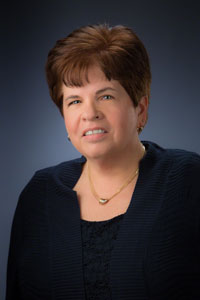 Comfortable Experience With Great Knowledge Sharing
I wanted to make sure that I looked relaxed and not forced. I was nervous about having my headshot taken, and Walter made me feel comfortable. Seeing my finished image, I think he performed magic! He offered his knowledge about what potential clients would be looking for, and that made a big difference.
Tammy, Amherst, NH
Warmth and Science Combine for Professional Sincere Headshot
Walter made me feel really comfortable. That, combined with the science he's tapped into, resulted in a headshot that is very professional in look and feel, but also brings forward my personality in a real and sincere way. Overall, it was a tremendous experience - 110% better than what I anticipated coming into my photo session.
Kelly, Webster, NH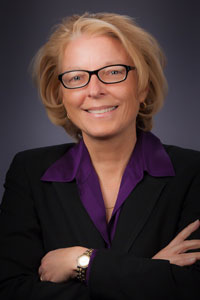 Applies Holistic Approach to How Your Present Yourself
Walter's facility is beautiful and professional, and he can work magic with the camera. He takes a holistic approach and understands that the smallest changes in affect have repercussions on how you present yourself to the world. I would recommend him to anyone who needs photography. He makes it fun.
Johanna, Amherst, NH
Shows Her at Her Best
Everyone wants to look their very best when they're being photographed for something that's going to be presented to the public. I just had confidence that Walter would do that for me - and he did. He made me look like me, but in a better way, without taking away my personality.
Charlene, Durham, NH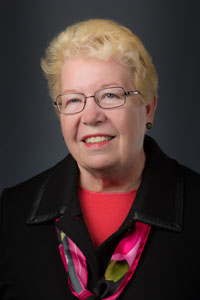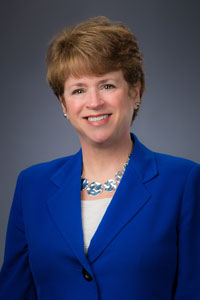 Conversation Eases Anxiety and Provides Awesome Results
I would recommend C1M because Walter gives the best professional headshot, and he spends time on the front end of the session in conversation, learning where you're coming from and what it is that you want to portray. That really helped me relax, and the end result was awesome.
Angela, Bedford, NH
Asks the Right Questions for Image That Speaks to Target Market
Because so much is done online in this day and age, you absolutely must have the right photograph. My biggest trepidation was making sure that I got the right image to attract the customers that are my target market. Walter took the time to ask me questions about what I was trying to accomplish and to take not just a picture, but an executive portrait with what I was trying to express in mind. I love my photographs and I can't wait to use them in my marketing material. I'm very, very pleased. - More...
Gail, Hooksett, NH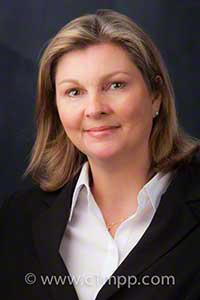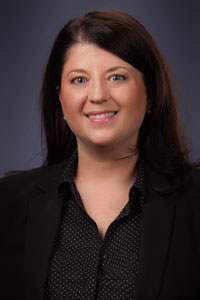 I really avoided getting my headshot done because I'm not a fan of getting my photo taken, but from start to finish, it was a great process. The final product really displays what I wanted it to, and the shoot was was a lot of fun.
Erin, New Boston, NH
Understanding Process Helped to Create Friendly Approachable Image
I'd seen other photographs that Walter had taken, so I was expecting my headshot to be really good. I had somebody take a sitting of me before, and I wasn't at all happy with the way it turned out. None of the shots really looked natural. Walter talked to me about his process, so it was easy to understand what I was supposed to be doing in front of the camera. He made me look friendly and approachable. It was a great experience.
Janice, Dorchester, MA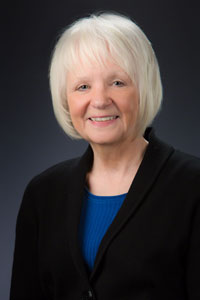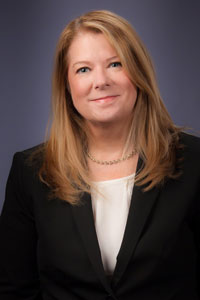 Headshot Lines Up With Career Aspirations
Having my headshot taken at C1M was such a great experience. I like the fact that Walter interviewed me beforehand, so he knew the kind of image I was looking for. We talked about where in my company I am and what my aspirations are, and then we built up the photograph around that.
Barbara, Hudson, NH
Enlightened Insight on Body Language Means Headshot Reflects Personality
I needed a professional headshot that reflected me and that I can use for business. I had a great time and I found Walter to be very in-tune and aware, almost enlightened. It was not just stand here and smile. Walter took me in front of a mirror and helped me to see how I looked and how I need to pose. He then shared the theory and insight behind facial expressions, body-language and what they mean. That was very impressive. The whole experience was delightful and I ended up with an amazing photo. If you are thinking about getting a headshot or an executive portrait, go see Walter. You'll be glad you did.
Lois, Amherst, NH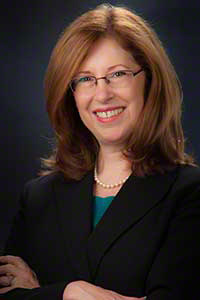 If you've seen enough and would like to book your chat now, click here.
Still not sure? Keep scrolling to hear more from our hundreds of satisfied clients.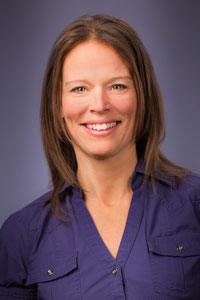 Attention to Details Means Headshot Portrays Just What She Wants
I don't think a lot of people really know what goes into photography, and Walter explained it very well. I really appreciated the knowledge he gave me about how posture and body language and even color choices - details that seem so small - impact an image. The headshot Walter took for me portrays exactly what I wanted it to. He did an excellent job, and I'm very satisfied.
Kate, Wilton , NH
LinkedIn Photo Portrays Desired Image to Business Prospects
If I'm going to meet someone new that I'm trying to do business with, I visit their LinkedIn profile right away. That forms my first impression of how professional they are, what kind of background they have, and how they portray themselves online. The headshot that Walter gave me is amazing. It gets across the image I was hoping to portray to my business prospects.
Erika, Brookline, NH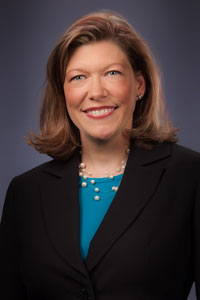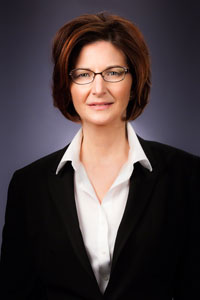 Direction and Use of Technology Yield Impressive Results
I tend to get nervous when my picture is being taken, and as a result, I find that pictures of me aren't really flattering. I'd seen the quality of the headshots on Walter's website, though, and so I came in with confidence that he'd be able to deliver some really nice photographs. The combination of the direction he provided to me about how to pose for the picture and his use of technology to improve the picture itself yielded impressive results.
Terri, Hollis, NH
Explanation of Poses and Color Choices Boosted Confidence
I was worried because I felt like I wasn't photogenic, but Walter made it really easy for me. He brought me in before my shoot and explained his process to me. He showed me the differences in how people perceive you and what different colors do for you. That really helped me and made me confident in the clothes that I was picking to bring to my photo session. The results were excellent - better than what I expected.
Pam, Lyndeborough, NH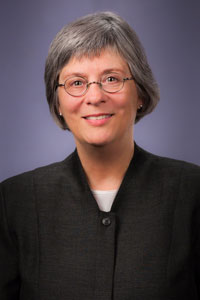 Delivered Best Experience and Best Photo Possible
I was really afraid that I wouldn't be able to smile or look relaxed in front of the camera. From the beginning, though, I had the sense that Walter wanted to make sure that I got the best experience and the best photo possible. He put me at ease. I would certainly recommend him, because the pictures are great and it was a painless experience. I might even say pleasurable - which is a surprise.
Christine, Littleton, MA
Collaborative Editing Means Headshot Looks Like Her - But Better
Because I've had so many bad ones in the past, I was worried that my picture wouldn't look professional or wouldn't come out right, but Walter does a wonderful job. I like that he went through the editing with me, making sure I still look like me - but better. I really like the way my headshots came out, and I can't wait to change my profile picture.
Gina, Manchester, NH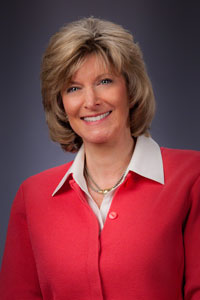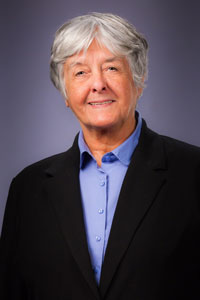 Headshot Conveys Welcoming, Energetic, Interested Persona
I was worried that I wouldn't be able to get a photo that would project the feeling I have about the job I'm about to undertake. I wanted my headshot to show me as welcoming, energetic, and interested in what is going on with people. I think the photo that Walter took for me does that very well. He was very open to listening to my concerns, and he delivered what I was hoping for.
Carol, Wilton, NH
Deep Understanding of Business Provides Valuable Service
I wanted to make sure that I had a high-quality headshot , but I was also concerned about the financial end of things. With his background and his interest in the psychology of the business, Walter takes headshots a step further than I would anticipate anyone else doing. That makes it a much more valuable service. It was a great experience, and I enjoyed the connection before and after, in addition to the actual photo shoot. I look forward to the response I'll get when I use my new photo on LinkedIn.
Ginger, Amherst, NH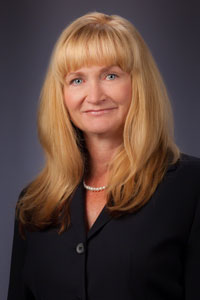 LinkedIn Photo Shows Confident, Intelligent Collaborator
I needed an updated photo to put on LinkedIn to support my consulting business. I wanted it to convey confidence, intelligence, and teamwork. I'm very pleased with the images Walter gave me. He does very good work, and working with him was an enjoyable experience.
Joan, Westford, MA
Superior Quality and Attention to Detail Result in Great End Product
Quality and attention to details really matter in my line of work, and I was so impressed by Walter's attention to detail. Everything from how I stood, to making sure that my clothing was adjusted properly, even to making sure that my necklace lined up with the collar of my shirt, was taken care of. The process was amazingly efficient, and it was painless. It was a quality effort, and the end product was great.
Catherine, Nashua, NH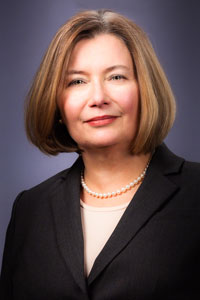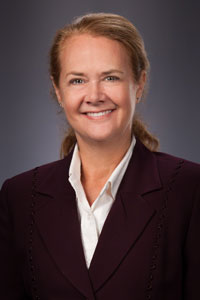 Shows Unique Interest in His Clients
I think what sets Walter apart from his competitors is that he's really tuned in to people. He clearly takes an interest in his clients. The first thing he asked me is "Who are you, and what kind of job are you seeking?" and then he made sure that my photo reflected my answers. He made the whole process fun, and he was so quick at picking the best photo from a range of photos and then skillfully editing it to eliminate distractions while preserving the things make me who I am.
Lisa, Amherst, NH
Professional, Relaxed Image That Shows True Self
I wanted to be sure that my headshot would look professional enough. The photo that Walter captured is not only professional, but it's me and it's relaxed. It's just all of the things that I wanted. I'm impressed with the amount of time Walter spent with me and with his attention to detail. And, of course, the editing he did to transform the original shot to the final impressed me immensely.
Ann, New Boston, NH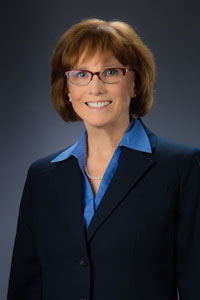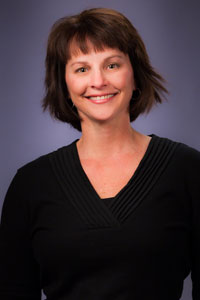 Worked Together to Find Right Level of Professionalism
I was hesitant to have my headshot taken. I'm not afraid of the camera, but I don't like to be the center of attention. Now I'm happy that I came to C1M. Walter made me feel comfortable. He gave very simple directions and took the stress out of the process. When we were going through the photos to choose the best one, he listened to what I liked, but also gave his opinion on which images were a little more professional, and we were able to find a common ground, which was fantastic.
Donna, Manchester, NH
Dedication to Doing the Job Very Well Showed in Every Detail
I'm confident in my work, but not as much so in front of a camera. Walter made the process fun, though, and helped me relax. It was clear he was interested in making this the best experience it could be for me. Even from our first conversation, Walter spoke about the session as an opportunity to do this really well, but the level of detail was something I hadn't expected. Having someone who helped me pick out the right things to wear and someone to do my makeup was great. I would recommend Walter without hesitation. The quality of my headshot speaks for itself.
Amanda, Hudson, NH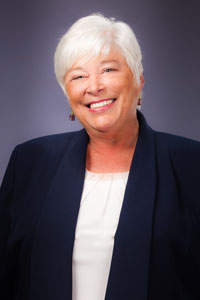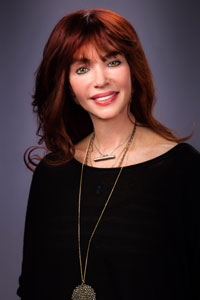 Gentle Guidance and Kindness Yield Image That Show Her In Best Light
It's scary having a headshot taken. That camera finds every flaw. You need a very gentle helper to look with you and to help you feel good about what you see, and Walter does that. He's one of the kindest people I've ever met. His direction about how to pose was very helpful, and it was fantastic to see how he worked with the pictures to remove flaws in a way that didn't change me into someone else. When he was done, I thought, "Wow, that is me in my absolute best light," and it makes me feel good about myself to be able to present that to people. More ...
Sharon, Londonderry, NH
Coaching Before Shoot Helped Her Portray Herself as She Wanted
Walter did a wonderful job portraying me as I wanted to be seen for my company's website. He took time to teach me what I was supposed to do in front of the camera to achieve the proper posture and the right smile. He's very easy to work with, very professional, and he does great work.
Cornelia, Nashua, NH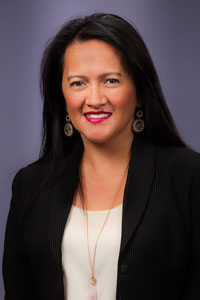 Photo Came Out Really Well Thanks to Attention to Detail
Before my appointment with Walter, I was worried about lots of little flaws and blemishes, and maybe not coming across as so photogenic. I appreciated the care that Walter took with every little detail. He corrected everything I was concerned about, and the photo came out really well. His studio has an informal, yet still professional, feel to it. He makes it a very comfortable experience.
Josephine, Merrimack, NH
Personalized Process Yields Photo That Meets Needs
I think the best part of my experience with Walter was working to get the right attitude, the right character, the right message that I wanted to convey with the picture. The entire process felt very personal, not like a process that's the same for every client. It was very specific to me. Walter took time to understand what I needed and wanted out of the photo, and his work is exceptional.
Bethany, Windham, NH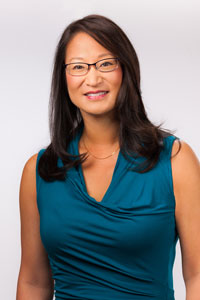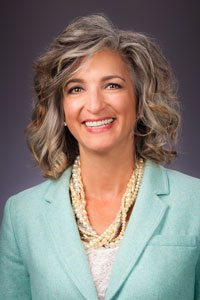 Impressive Skill Set Created Photos That Capture Her Essence
As an image consultant with a friendly nature, it's important to me to be approachable to people yet convey my executive professionalism. Walter was able to truly capture the essence of who I am in his photographs. While working with Walter it became obvious in a very short time that he is truly an expert in his field. Not only is his work creative perfection, Walter has a way to make anyone feel comfortable and part of an exciting process. He provided clear direction, yet was patient and open to my ideas – taking the time to let me try different poses and outfits. Fun. Fun. Fun. Not to mention his impressive skill at making little enhancements to highlight my features and make me look and feel beautiful. Thanks Walter!
Susan, Manchester, NH
Subtle Details Make a Difference to the Big Picture
I'm not typically someone that likes to be in front of the camera, so I definitely appreciated how at ease Walter made me feel. I also enjoyed looking at the photos Walter took of me side by side and seeing the subtle differences. Even though I may have been looking at the details, Walter was looking at the bigger picture, and I think together, we picked the best photo of me. It conveys what I wanted and needed it to. I didn't realize how important a headshot is, I think, until I had been through the process and saw the end result.
Sharon, Amherst, NH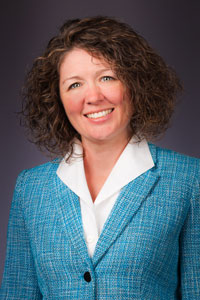 If you've seen enough and would like to book your chat now, click here.
Still not sure? Keep scrolling to hear more from our hundreds of satisfied clients.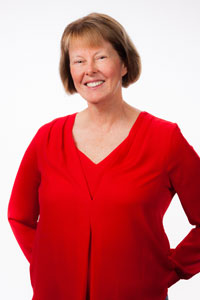 More Casual Than Professional Was Just What She Wanted
I think that if people are the least bit hesitant about having a professional photo taken, they should give C1M a try. I wanted a more casual photo, not something you'd see on a business card, and Walter was willing to work with me to make sure I got what I wanted. In our initial meeting, he explained to me how he worked and what I could expect, so when it came time to actually take the photos, there were no surprises. It was an awesome experience. It was fun - I didn't expect it to be, but it really was.
Ann, Merrimack, NH