The Right Headshot Pays Big Dividends
Whether you want to portray yourself as competent, confident, professional, happy, warm, friendly, or something else, we guarantee we'll find your photogenic strengths to project your desired message, producing an image that will create the exact impression and impact you're looking for.
You are unique. Who you are as a person, where your strengths lie - those qualities belong to you alone. To show your specific personal strength in your photo, along with the personality and core values you want your prospects to see, we need to define them and figure out how you need to come across. To make sure your strengths and values connect with your target segment, take advantage of our Personal Coaching:
• How to project your strength and values in your photo
• Which wardrobe combinations may work best for your purpose
• How to leverage body language to project credibility
• Which colors may work best for your specific purpose
• How to look professional, approachable and competent in your photo
To use everything we offer and make your executive headshot portrait the best you can, we offer the Concierge Service class of headshots. If you think you may need us to take care of anything in particular, include a wardrobe consultant, or provide you with hair or makeup services, Concierge Service may be for you. We start with a 30 minute chat where we talk about any special needs you may have and how we can best help you. If you think that Concierge Service is for you, just book yourself a chat to move forward.
Choose from 3 options
Book your Executive Business Headshot session and we'll craft a clean and professional looking headshot for you
Book your Executive Business Headshot and include Personal Coaching to have your photos promote your own specific strength as well as your core values
Schedule a chat where you can share any specific concerns or needs you may have, and where we can introduce you to our Concierge Service
Book your Social Media Special via online appointment booking and get two Executive Business Headshots with Personal Coaching for the price of one. Just make sure you select the Social Media Special when you book your appointment.
With your Executive Business Headshot session, you will be part of the creative process. We edit and touch-up your photos with you watching, making sure your photo is exactly what you want it to be. And you walk out with the final product, knowing exactly what you will receive.
Use online appointment booking to set up your appointment when it fits with your schedule. You can choose which option you want during the process.


Book your appointment online, at your convenience .............................
If you would like to speak to us, please call: ............................................
We'd love to talk to you. Share your phone number with us below, so that we can call you.
We'll use your email to confirm any appointments.
We promise not to be obnoxious and chase you.
If you are not 100% happy with your Executive Business Headshot, you pay nothing. Just let us know before you leave.
If you find yourself not loving your Executive Business Headshot as much as you initially might have thought, you can schedule a free reshoot, as long as it is within 30 days of your initial session.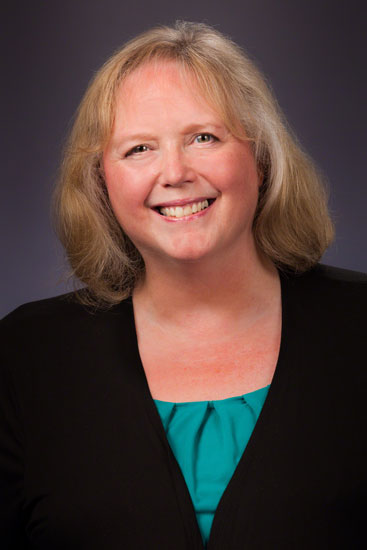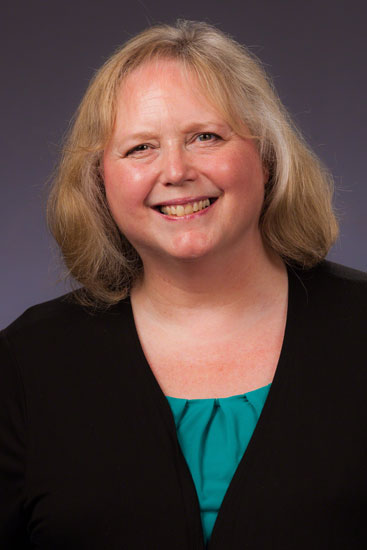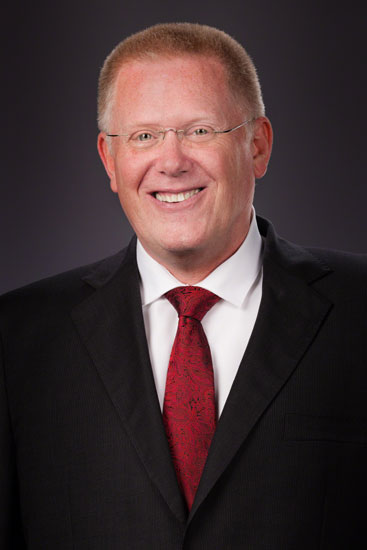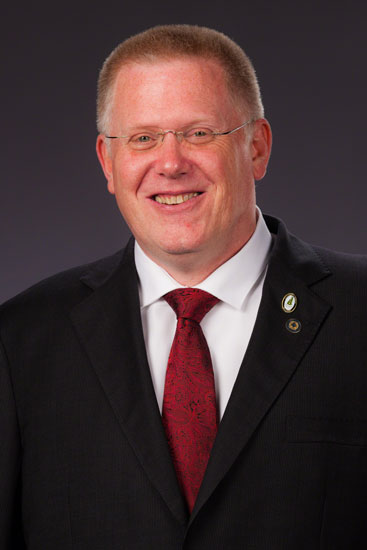 We take the time to educate our clients about body language and what it communicates, what wardrobe will work best for them, where to stand, how to stand, what face to make, and even what kind of smile they may need in order to convey their strength.
Not only that, but we apply the latest technology with the skill and experience to clean up your image so that you still look like yourself - but better. Here are just a couple of our before-and-afters, so you can see for yourself just what we mean. To see even more, click here.
The difference between our Executive Business Portraits and an average headshots is, of course, the result. And that is based on the effort that we put into it. Getting a clean, crisp, professional looking photo that communicates your strength to the fullest does take more time. Check the table to see what that entails.
Pre-consultation to find out which core values you'd like to get across
Number of different looks
Wardrobe and makeup advice
Guidance on how to stand, how to smile, and even what face to make
At least 2 sets of digital capture of around 12 images
Collaborative editing and image selection
Walk out with your clean and edited photo files
Do you find it hard to schedule your whole team for a group photo? And what if you finally get everyone together, get a photo you all love - which is no small feat - and then someone new joins your team? You have the choice of starting all over again, or of continuing to use an old image that no longer depicts your group accurately.
We saw our corporate clients struggle with this conundrum time and time again. And so we came up with a solution. We call it Flexigroups.
Our Flexigroup program is designed for teams of five or more. Although you can, of course, come to the studio together, you don't have to, and that is the beauty of Flexigroups. We photograph each member of your team individually, allowing you the maximum amount of flexibility in scheduling. Then, using the latest technology, we assemble a group photo from the individual images. You will never know that everyone wasn't photographed at the same time.
If your team grows or gets reorganized, you never have to come together for an updated team photo. Individuals can be added or removed as you wish. If your team expands, you just send us the new members. We photograph them and the group photo gets reassembled to include them seamlessly.
• Each team member can schedule their photo session to fit their own schedule
• Your complete team does not have to be present to take a team photo
• New team members can be added as your team grows
• Changes to your team can be updated without requiring everyone to get together for another team photo
• If a team member would like to retake their photo, no one else needs to do a reshoot
• We can take the best photos of each photo session to assemble the group photo
• Updates are quick and painless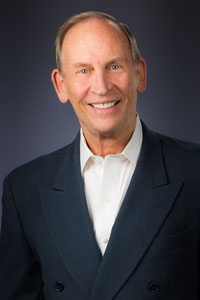 Attention to Detail Means You Get What You Pay For
With headshots, as with anything else, you can get one at a mall, or you can get one professionally done, but you do absolutely get what you pay for. Walter's attention to detail was phenomenal, and the end result was excellent.
Scott, Merrimack, NH
A Professional Image and an Enjoyable Experience
I was recently named my company's Worldwide Salesperson of the Year, and they used a very old photo in front of probably 3000 people to introduce me. It didn't do me any favors. It made me realize it was time to portray a more professional image. Walter achieved all the goals I was aiming for. I appear confident, professional, trustworthy. These are exactly the traits I wanted to highlight. And it was actually an enjoyable experience.
David, Bedford, NH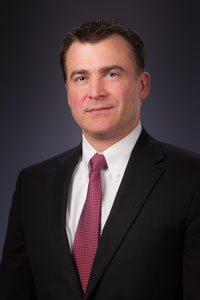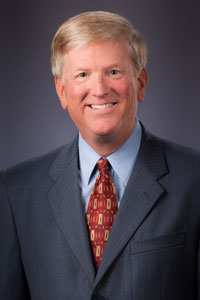 Sees What Others Don't, Creating an Image That Makes the Best Possible First Impression
I'm using my headshot to promote my business and myself, and I think first impressions count. I wanted to make sure that when people see my headshot, they have a positive impression as much as possible. Walter is not the cheapest, but he gives great value. I think if you're serious about having a professional headshot that is going to last for a while, and project the right image, it's worth investing in a little more than the guy at the mall. Walter sees a lot of things that others don't, and that's what differentiates him from people who are perfectly capable of taking pictures, but who don't notice some of those details that matter.
Kevin, Manchester, NH
Stands Head and Shoulders Above the Rest
When I saw Walter's work on his website, I was very impressed with how it stood head and shoulders, if you will, above anything else you might see on the web. Like his photographs, Walter is both professional and approachable.
Bill, Amherst, NH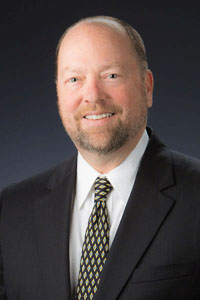 If you've seen enough and would like to book your chat now, click here.
Still not sure? Keep scrolling to hear more from our hundreds of satisfied clients.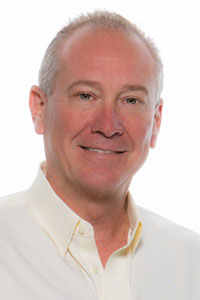 Very Affordable For Those Who Want it Done Right
I wanted to find someone I could work with who could bring out my personality and my confidence in pictures that I otherwise haven't been able to capture before. In Walter, I found someone that I trust and enjoy working with. He was able to connect with me and who I am and put that into photography. I would highly recommend Walter. He's professional, personable, and accommodating, and his pricing is very, very affordable for people who want to do it right. All that put together makes a C1M headshot a nice package. - More...
Duncan, Bedford, NH
Mastered Anxiety with Warm, Inviting Environment
I aged some and did not feel comfortable having my photo taken. But Walter clearly mastered that. I now have a great photo and I'm very happy with it. The environment of the studio feels very warm and inviting. And even with all that cutting edge equipment, I did not feel intimidated at all.
If you're thinking about getting a headshot, come to C1M. Walter's ability to put his clients at ease, get them to relax, put them in a good mood and craft natural looking high-end head shots is something you actually can look forward to.
Jim, Nashua, NH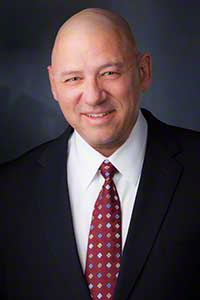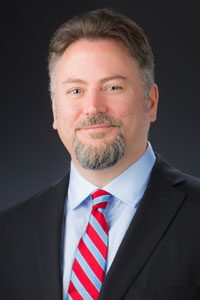 Thorough Process Addresses the Nuances of Getting a Good Photo
I needed a headshot with an executive professional look. I visited C1M's site and saw the range of headshots there. That's what sold me. Walter's whole process is thorough. It meant a lot to me that he explained all the nuances of getting a good photo. I would absolutely recommend C1M. The whole experience was professional and fast, and Walter listened to what my needs were. I think he's done a great job.
Lance, Merrimack, NH
Skillful Coaching Results in an Above Average Headshot
I needed to get a friendly-looking headshot for business purposes. Usually getting a headshot is a routine procedure which produces average pictures. Walter talks with his models so that they become aware of what they're looking for, and he shows you how to behave in front of the camera. That makes it easier to get the results you want.
Joe, Manchester, NH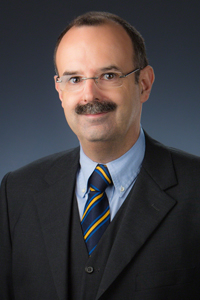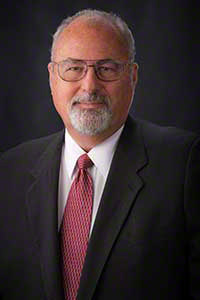 Outstanding Skills and Professionalism With a Focus on Message
I was concerned about finding a photographer that would have the skill level to produce the image I needed that would live up to my professional standards. I needed a professional photograph for professional and marketing purposes and Walter helped me meet those needs. Walter was very professional and spoke of the message I wanted my image to portray, which made a difference in the final result.
Dwight, Milford, NH
Took Time to Perfect Pose and Composition
I wanted headshots that look professional and that offered some options, in terms of different poses and different combinations of clothes. I now have several options, going from a more formal look to a more approachable, casual look that I can use for different purposes. I was impressed by the amount of time Walter took to get the pose and composition correct. He really helped me figure out what message I wanted to put out there with my photos and was able to adjust the photos to bring out exactly what I was trying to accomplish. I definitely would recommend C1M to people that are looking for professional headshots. - More...
Curt, Amherst, NH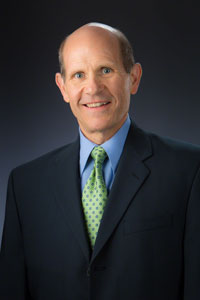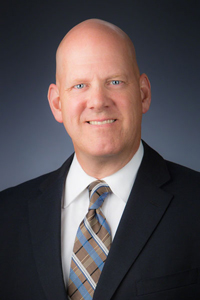 Pre-Shoot Preparation Leads to Natural, Relaxed Image
Walter has a great way of putting his clients at ease and preparing them for the photoshoot, and I think he's exceptional at his craft. He took time to understand what was important to me in terms of the image I wanted to present, and that made all the difference to me in terms of helping me to relax and present myself naturally. I'm very happy with the end product that Walter was able to deliver.
Troy, Nashua, NH
Shown in Best Possible Light
I needed a picture for LinkedIn and I wanted to make sure that picture showed me as a professional financial executive in the best light possible. Walter asks the right questions to get the picture that the person is looking for to meet their needs. Walter is very capable, and his equipment is top-notch. He's able to utilize all aspects - whether it's the software, the camera, or the lighting - to make the best picture possible.
Jon, Hollis, NH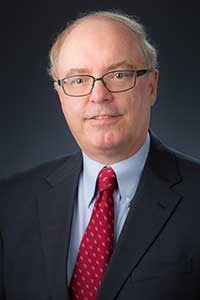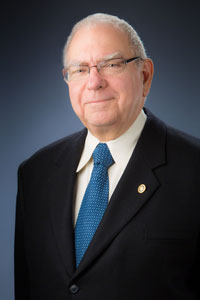 Worked Together to Bring Out the Right Qualities
I've never had a headshot done before, but I've seen Walter's pictures in the past, so I already knew that he was probably the best in the photographic area. I had an idea of what I wanted, but I was concerned, like everybody else, I suppose, that I wouldn't look the way I wanted to look. Walter and I worked together on making me look attractive and professional and approachable and friendly. I'm very happy with the result. It's easy for me to recommend Walter. He did what he said he was going to do and he provided the product that I wanted to have.
Ken, Amherst, NH
Artistic Approach Brings Out Best
There aren't many photographers who can do with the camera what artists do with portraits, so that you aren't just seeing a photograph, you're meeting the person as well. One of the reasons I chose Walter is that I'd seen his work. I came in trusting that he would spend enough time with me to bring out who I am internally, personally, at my best, and he did that. I'm very happy with the results. - More...
Richard, Wilton, NH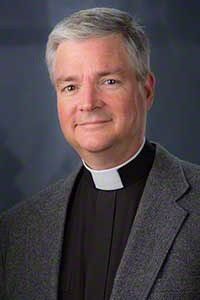 If you've seen enough and would like to book your chat now, click here.
Still not sure? Keep scrolling to hear more from our hundreds of satisfied clients.
Unhurried Approach and Client Education Make All the Difference
Being photographed at C1M is a very relaxing experience, and Walter makes it very easy and enjoyable. Walter takes time beforehand to show you how to stand and to educate you about facial expressions and what they say. That helped me to be more comfortable, because I knew what to do and what it was going to look like. I also like the fact that I was able to see the result of each photo right away. There is a big difference between getting a professionally crafted Executive Portrait and not getting a professional one. I've had both. Walter's unhurried approach and his focus on the quality of the photos make all the difference. If you are in the market for an Executive Portrait, you need to go see Walter at C1M Photography. - More...
Andy, Manchester, NH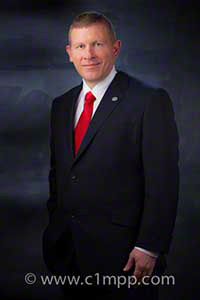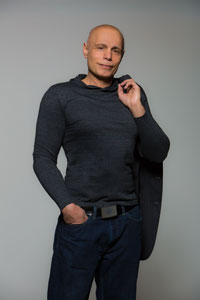 Training and Experience Put Him At Ease
When I needed a photo for a book cover, I was very much at ease coming to C1M. If I'd gone elsewhere, I'd have been worried that I was going to get some amateurish project, but I'd seen Walter's work before and I know how much he puts into his training and experience. I'm very happy with the finished product. I'd recommend Walter because of the great environment he provides, because of how he treats people and because of the work that he does.
Sarosh, Nashua, NH
Made Me Look My Best With Lighting, Posing and Awesome Editing
A good headshot is important because it's your first impression with a lot of people. It needs to be inviting and drawing people in. With lighting, composition and posing, I found that Walter made me look my best, and he's awesome at editing, too. The end product exceeds my expectations. I'm excited to post this image on my Facebook page and use it in my business. It makes me feel good.
Don, Rochester, NH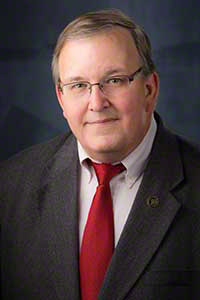 Process is Well Thought Out In Every Detail
I had not thought about all the things that go into making a good picture. I was impressed by Walter's ability to explain that and to demonstrate it. He showed examples that made it very clear he's put a lot of thought into posing people. He saw what I was trying to achieve with the picture, had an idea of what would be the best approach, explained it to me, talked through it with me, and then executed it. All of this happened very quickly and effectively. Walter is clearly skilled. My wife and I are business partners, and I'm going to send her to Walter to get a headshot - the process was that excellent.
Mike, Wilton, NH
Quality and Responsiveness Well Worth the Time and Money
I needed a professional-looking headshot that I could use for an upcoming conference. Walter was able to quickly respond to my needs and give me a good quality product in a timely fashion. I'm very happy with the results and I'm very happy with the coaching I received in getting the shot done. It was well worth the time and money I invested.
Warren, Hollis, NH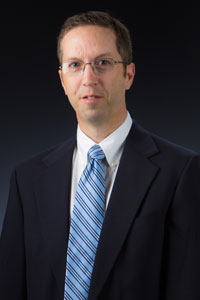 Well-Composed Photo with Wonderful Enhancements
I hadn't been in a photography studio for probably 15 years and needed a well-posed and well-lighted photo to use for business cards and advertising. Walter's got everything he needs right in the studio, and he made little adjustments and enhancements to the photos that worked out wonderfully. His process is quick and efficient, and the end result is exactly what I needed. Thank you, Walter.
Dave, Nashua, NH
Technological and Artistic Skill Create Best Possible Shot
I would unhesitatingly recommend Walter. He just does phenomenal work. He has artistic and interpretive skill not only with the camera, but also with the technology he uses to process the photos. Once the photo is on screen, he's able to make adjustments that bring out the best in the shot.
John, Manchester, NH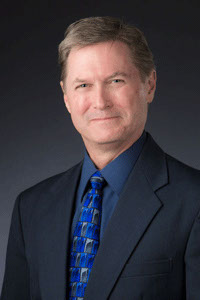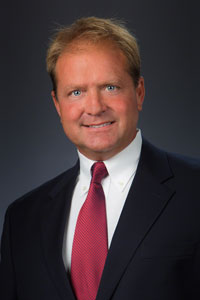 Glad He Invested in a Professional Photo
I had the notion that maybe I could take some photos at home, but I'm glad I didn't. The way Walter finished my photo, beautifully - it's well worth the investment. The quality of the photo exceeded my expectation and the instruction on where to stand and how to make the photo look its best was very easy to understand as well.
Steve, Wilton, NH
Knew Exactly How to Create Professional Images
I didn't think our photos were as professional as they should be, but didn't exactly know why or how they could be improved. They just didn't convey the image that we needed them to. Walter started by explaining posing and body language, and walked us through the process. The images he created are fantastic. There's no question that I'd recommend C1M. Why? One word: professional.
Ken, Milford, NH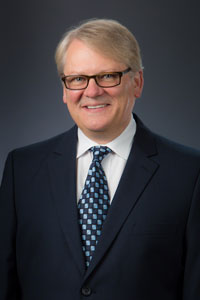 High-Touch Personal Service Is Unique
Without reservation, I would recommend C1M for headshots. Walter approaches the process in a unique way that helped me feel more comfortable in front of the camera. I had a general sense of what I wanted, but I think what we ended up with is better than what we would have, had Walter not taken time to really get an understanding of what I was trying to accomplish with the photos. I am delighted with my headshot, and I think that's in large part because of the coaching Walter gave me. I felt that I was getting high-touch, personal service that, frankly, is a little bit hard to find elsewhere.
James, Amherst, NH
If you've seen enough and would like to book your chat now, click here.
Still not sure? Keep scrolling to hear more from our hundreds of satisfied clients.
Welcoming Atmosphere and Unexpectedly Great Experience
I have been to Sears and JC Penney and Target, and that was OK, but I haven't had professional photos done. I didn't really know what to expect, but I selected C1M because I was impressed by what I saw on the website. The experience was far and away above anything I imagined. Walter was very welcoming and I think my headshot came out great.
Luke, Milford, NH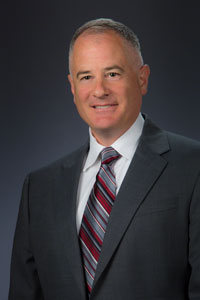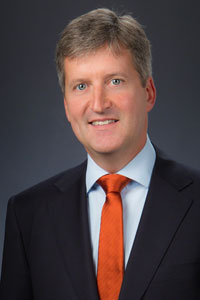 Professional Help Yielded Great LinkedIn Image
I was looking to present myself on LinkedIn in a professional way. I tried having family members take photos of me and they just weren't coming out right. I knew I needed to seek professional help. I'd recommend Walter to anyone. He's a great guy to work with, he wants to help you and he takes the time to get to know you. I'm very happy with the result. We did a lot in just a quick two hours. Walter did a great job for me. - More...
Will, Amherst, NH
Warm, Inviting Demeanor With Professional Look
I wanted to make sure that I had professional shots that would balance showing me as a warm, inviting businessperson with a professional look. I was seeking a good photographer that had the capability of achieving that balance. Walter listened to what my intention was for the shots and what I needed them to accomplish. He understood my needs and then applied that understanding to that the photos. It was a very good experience.
Adam, Merrimack, NH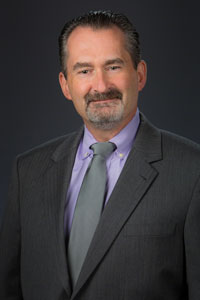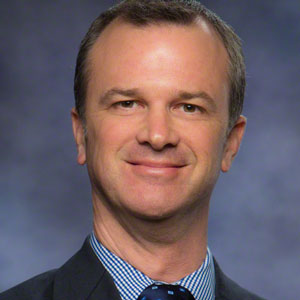 One-on-One Interactive Approach Helped Meet Specific Need
Walter's approach is very one-on-one and interactive. I came in with a quite specific need to match some existing photos, so that collaboration was critical. Walter gave me exactly what I needed. I think the final results speak for themselves. I'm very pleased.
Marc, Brookline, NH
Understands That a Headshot Is a Business Document
When I visited C1M's website, I could see right away that this was a little different from straight photography. Walter doesn't just take pictures. He focuses on putting together an image that functions as a commercial document, which is really what a headshot is. Walter understood what I was trying to achieve. I learned a lot about how to put a picture together to present yourself exactly as you want to. I'm incredibly satisfied with how my headshot came out.
Joel, Amherst, NH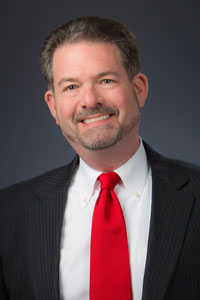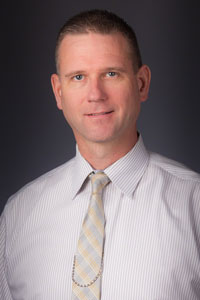 Knows What People Are Looking For From a Business Perspective
I was impressed by Walter's knowledge of what people are looking for, from a business perspective, when they look at a headshot. My headshot was done quickly and came out perfect. I would certainly recommend C1M.
Jack, Londonderry, NH
With End Goal In Mind, Photo Shoot Was Comfortable and Easy
I was worried about the stress of trying to look good for a photograph, but if I did this again, I'd come in much more relaxed, because I've seen that it can be a comfortable, easy experience. I very much liked how Walter explained the psychology of what were were doing. He explained his goals very clearly, and it was really a help to know that during the shoot.
John, Tyngsboro, MA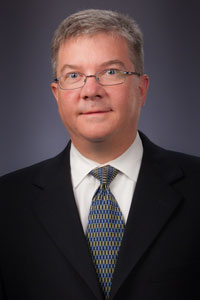 Photo Shows Him In Youthful Light; Portrays Confidence, Experience
I wanted my headshot to be professional looking - and it's always concerning as you get older that maybe you don't photograph as well as you did when you were eighteen or twenty years old. I wanted to make sure the photo I got would put me in as youthful a light as possible, yet portray the confidence of an older person. I think we did great.
Rich, Hollis, NH
Headshot Sends the Right Message to Potential Clients
When people that don't know me or people who have been referred to me see my headshot, I want them to receive a certain message about me. I came to C1M because I knew the results I would get. I knew it would be a fantastic experience. I'm totally satisfied. I can't wait to put my headshots into use and have them help grow my business.
Wayne, Nashua, NH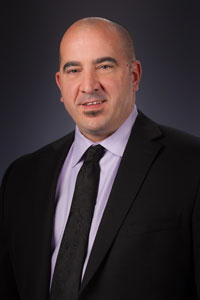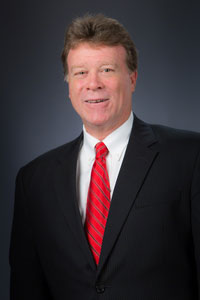 First Impression Depends on Headshot So Don't Skimp
I live by the adage, "you only get one chance to make a first impression." I've heard people argue that it's not worth spending money on a headshot - just take a picture of yourself and put it up there. But I think you get what you pay for. Walter's experience yielded a headshot that has a degree of professionalism that I wouldn't have been capable of. With so much riding on people's first impression of you, why would you skimp on a headshot?
Steve, Amherst, NH
If you've seen enough and would like to book your chat now, click here.
Still not sure? Keep scrolling to hear more from our hundreds of satisfied clients.
Choosing the Right Photographer for the Job Makes All the Difference
I knew I needed a photographer who could give me professional images for my career - not someone who was a toddler photographer. Walter did a great job. The process was easy from start to finish. He didn't just sit down and snap pictures. He got to know me and made sure I got the types of images I wanted. It was very professionally done.
Andrew, Nashua, NH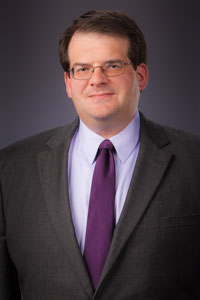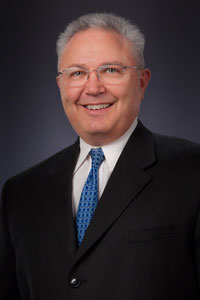 Expert Guidance Led To Headshot That Sends Right Message
I wanted to make sure that I was going to look good and that my headshot would send the right message to people looking at it. Walter guided me in terms of body position and what to do, and made the process smooth and simple, like he's done it a zillion times. If you need a headshot, Walt's your man.
Ralph, Nashua, NH
Blown Away By Psychology Behind the Image
I wanted a photo that presented a professional image and a correct perception of myself based on the industry that I'm in, and I think Walter did that very well. He has great photography skills, but the thing that blew me away was the psychology behind it and his explanation about how to project the correct body language for the situation. The results were outstanding.
Keith, Amherst, NH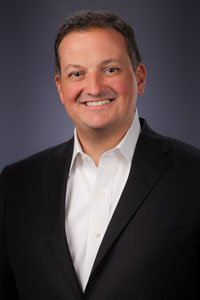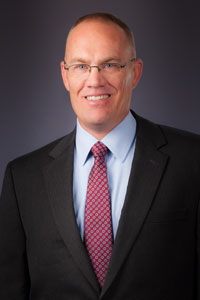 Headshot Captures Personality and Puts Best Foot Forward Professionally
I wanted a photograph that not only captured my personality, but also put my best foot forward for that professional image in the workplace. The modern digital technology that Walter uses is very quick and accurate, and his ability to make minute adjustments that improved the photograph was very impressive. He exceeded my expectations.
Ryan, Milford, NH
Empathetic Approach to Creating a Photo to Present the Proper Image
Presenting the proper image - for the marketplace, for a job, for the community - is of the utmost importance to me. I'd done my research, and I chose C1M because I knew that I didn't want just another picture. I was impressed by every aspect of working with Walter, from the intelligence behind his process to his empathetic and understanding approach. He respected my individual situation and my reasons for getting a new headshot. It was highly technical, but yet very personal.
Kirk, Nashua, NH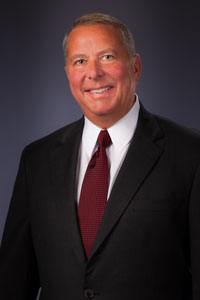 Efficient, Not Rushed
Walter is very calm and collected. I wasn't nervous going into my headshot session, but if I had been, Walter would have put me at ease. I was impressed by how quickly and professionally he was able to take and modify the photos. At the same time, the process isn't rushed. We had good interaction.
Tony, Milford, NH
Committed to Accomplishing Exactly What He Wanted
I had pictures done by another photographer in Manchester, and I was not pleased at all. I wanted a more professional photographer, and I'm happy to say that I got one in Walter. He really took an interest in interviewing me to find out exactly what I wanted and was committed to accomplishing it. I've never seen such attention to detail in a photographer. I'm very happy I came to see Walter. He did a great job, and it was an excellent experience.
Kirk, Merrimack, NH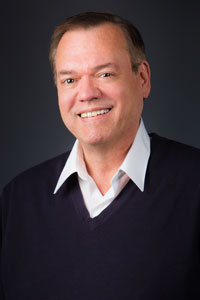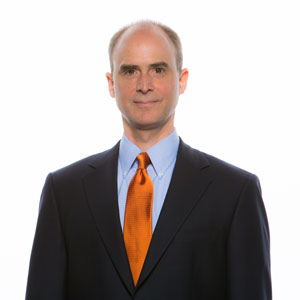 LinkedIn Image Will Be Appealing Across Cultural Lines
Taking pictures is a collaborative effort to get the best result, and that is Walter's approach. We talked extensively about my need to have a headshot that would be appealing across cultural lines. He and I worked together to find just the right picture that will reach my target audience just the way that I wanted to.
Bill, Bedford, NH
LinkedIn Photo Looks Professional But Not Stiff or Posed
My industry tends to be more on the casual side, so I was concerned about coming across as too formal in my headshot. Looking at the finished images Walter gave me, I realize that, while formality is a part of it, I look professional, but not stiff or posed. Walter's work is outstanding.
Jeff, Milford, NH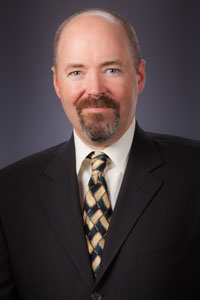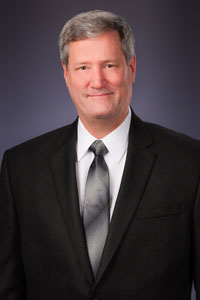 Great Eye For Subtle Adjustments That Project Professionalism
I needed to have a high quality headshot for a corporate web page. Walter worked with me to get the right photo and made it look good. He knew exactly what was needed, in terms of positioning and subtle adjustments that made an enormous difference in how professional the image looks. He truly has a great eye.
Rick, Milford, NH
If you've seen enough and would like to book your chat now, click here.
Still not sure? Keep scrolling to hear more from our hundreds of satisfied clients.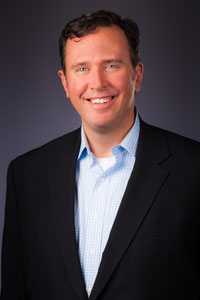 Amazing Quality in a Short Time
I don't photograph well, typically. My experience in the past has been with photographers who just say "smile" and then take the picture. Walter interviewed me before he took my picture, figuring out what I wanted and what the picture was for, and what a difference. I'm amazed by the quality that came out of the process in such a short amount of time. The whole experience was great.
Mike, Amherst, NH
Understood How To Create the Most Professional Image Possible
I wanted my headshot to look as professional as possible, rather than looking like the amateur type of photo you might take yourself with your iPhone. Walter had a good understanding of what I was trying to accomplish. He was able to give me a very professional-looking headshot, and he did so quickly and efficiently.
Ryan, Groton, MA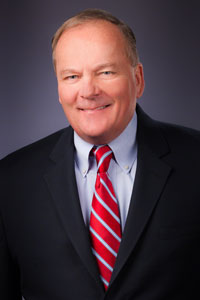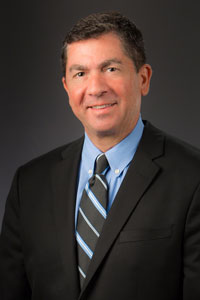 Level of Professionalism Makes Image Stand Out
When you look at most of the headshots on the internet, you can tell they're not professionally shot. I didn't want to do that. I wanted to stand out, so I wanted a more professional-looking photograph. A lot of photographers offer headshots, but don't do them well. It's very clear on Walter's website that C1M is the place for headshots, at least around here, and this is probably the best one I've gotten out of many I've had done. - More...
Dean, Nashua, NH
Professionalism and Friendliness Make Shoot Easy
I hadn't done a headshot in a while, so, to be honest, I didn't know what to expect. I was a little nervous. Walter's professionalism and friendliness made the process nice and easy. I would recommend him to anybody. He does excellent work.
Tom, Brookline, NH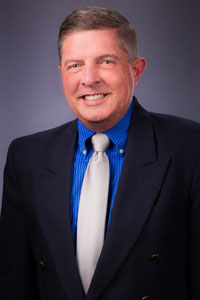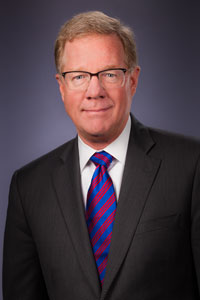 Easy Process Lowered Anxiety for Pleasing Final Product
If you need a headshot, come see Walter. He's very professional, and he has a nice, easy process, which really lowered my anxiety level. I'm very pleased with the final product. It's much better than I thought it would be.
David, Windham, NH
Applied Knowledge of Facial Recognition to Create Image That Connects
Walter goes deeply into his craft. He has an excellent grasp of the technology of face recognition, which he used to bring out of my portrait things that will help me connect with my audience.
Rick, Hollis, NH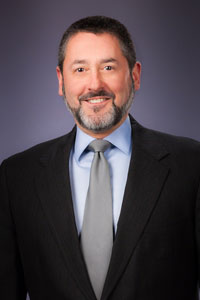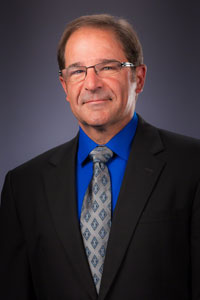 Headshot Will Get Him Noticed In Competitive Market
I don't like getting my picture taken, but Walter made it very, very easy and comfortable. The process was very impressive. I expected to just come in the day that we met, get my picture taken, and say goodbye. Instead, we set up a wardrobe consultation and a stylist, and it was terrific. I mean, it's going to be difficult out there; I've got to get noticed. We got the look I was hoping for.
Alan, Hollis, NH
Warm Image Conveys Integrity, Honesty, Financial Acumen
I was looking to project a warm image of myself, and one that would convey a few key things, namely integrity, honesty, and financial acumen. Walter put me at ease and coached me through the process to help me project just the right image. He was very thorough, very professional, and the bottom line is that the end result is excellent.
Tom, Nashua, NH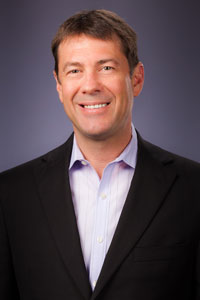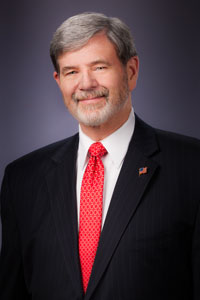 Involvement in the Process Made It His Best Experience
Walter did a fantastic job of making me look good. He told me beforehand what to bring and what I should do to prepare. When I arrived at his studio, he immediately made me feel comfortable, and then he proceeded to involve me in the entire process. He's so far above any of the other professional photographers I've used over the years that I'm amazed more people don't know about him.
Jack, Nashua, NH
Professional, Not Overly Posed, Image Will Aid Business Development
I needed a more professional-looking image than I've had in the past, and I think Walter did a superb job. I don't look like I was posing for a photo shoot. I look natural, and that's what I was hoping for. Walter provides a great value. The quality of the finished product is fantastic, and I think this headshot will help me in developing my business.
Jeff, Amherst, NH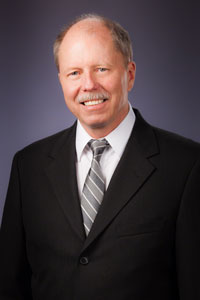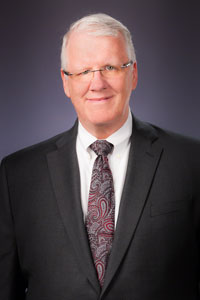 Professional, Natural Looking Image that Highlights Attributes
Usually I don't like the results when I'm photographed, so the fact that I'm happy with my headshot is about as high praise as I can give Walter. We discussed my goals for the image up front. I wanted something that would look professional and natural, highlighting the correct attributes and minimizing flaws. When I arrived for my photo shoot, Walter was thoroughly prepared. He was ready to get to work, and he had everything we needed - right down to a steamer in the dressing room to remove wrinkles from my jacket - to make sure this was successful the first time out.
Kevin, Merrimack, NH
Unique Range of Services and Options Offered
I would highly recommend Walter. He's easy to work with, and I loved his attention to detail. His level of professionalism, his equipment, and the options that he offers are unique. If you want a consultant to help you with your wardrobe, you can get that. If you want someone to brush you up to make you look a little better, you can get that, too. I don't ever recall those services being offered in the way in which Walter did, at least not in my experience.
Bob, Milford, NH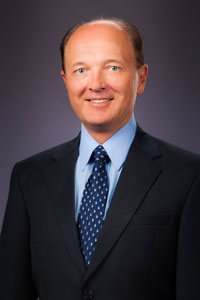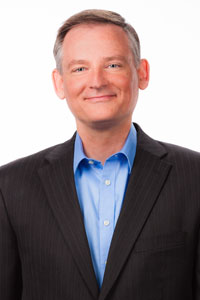 Applied Knowledge of Business Trends to Create Fresh, Modern Image
I would recommend Walter to anyone who is looking for a fresh, modern look in their online presence. In my industry, there's a fine line between looking too formal and looking too casual. Walter's knowledge of trends in my industry, and of marketing trends in general, resulted in portraits that will meet that challenge. I felt in very good hands. The casual environment Walter creates and his genuine interest in people really put me at ease.
Peter, Hollis, NH
LinkedIn Photo Conveys Professionalism
I wanted a professional looking photo that I could put up on LinkedIn and use for my work. Walter exceeded my expectations. His ability to take a raw photo and transform it into one that's so professional impressed me.
Tom, Bedford, NH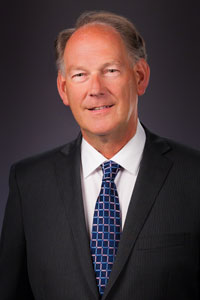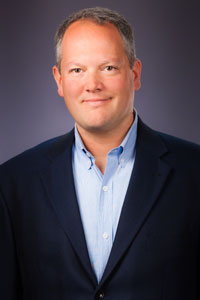 Felt Immediately Comfortable
I really enjoyed having my headshot taken. Although I didn't come in with any preconceived worries, I was still impressed by how comfortable Walter made me feel. Because I've recently lost some weight, my one concern was that my clothes didn't fit perfectly, but the tailoring that Walter was able to do in Photoshop was incredible. I'd absolutely recommend C1M.
Brian, Manchester, NH
Right Skills and Knowledge, Right Questions, Right Message
My main concern when I booked my headshot was to get it done quickly, and Walter made himself available and delivered my finished image within 24 hours. More impressive than that, though, was his ability to ask the right questions to get the right result. He got right to the heart of what the photo was for and how I wanted to be represented. Of course, he has great technology, great equipment, but in my business I always say that without the right people, all the great equipment in the world is a bunch of scrap metal. Walter was the right person with the right skills and knowledge to make the equipment come to life to create a better photo.
Michael, Westford, MA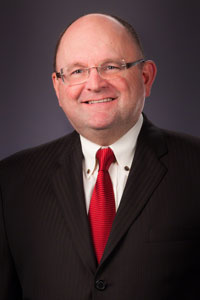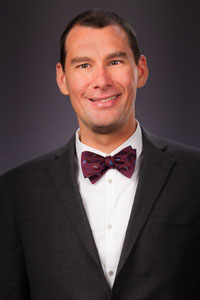 Positive Professional Experience Provides Great Value
With Walter, I feel like I got my money's worth. There's great value in the product he provides. Every step of the process, from scheduling the appointment to walking out the door with the finished headshot, was positive and professional.
Frank, Nashua, NH
Understanding of Subtleties Makes Picture Worth a Million
There's the old adage "a picture's worth a thousand words," but I think it's more like a million the way Walter does it. It's more important what a photo does than what it is, and Walter really understands all the subtleties backwards and forwards. I would recommend him to anyone I know who needs a professional. Why would you not choose him? It's an easy experience and a great result.
Mark, Groton, MA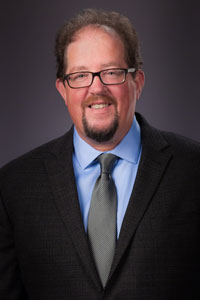 If you've seen enough and would like to book your chat now, click here.
Still not sure? Keep scrolling to hear more from our hundreds of satisfied clients.